GICJ - Follow-up appeal
oPT - Arbitrary arrest, detention and ill-treatment of Human Rights defender Issa Amro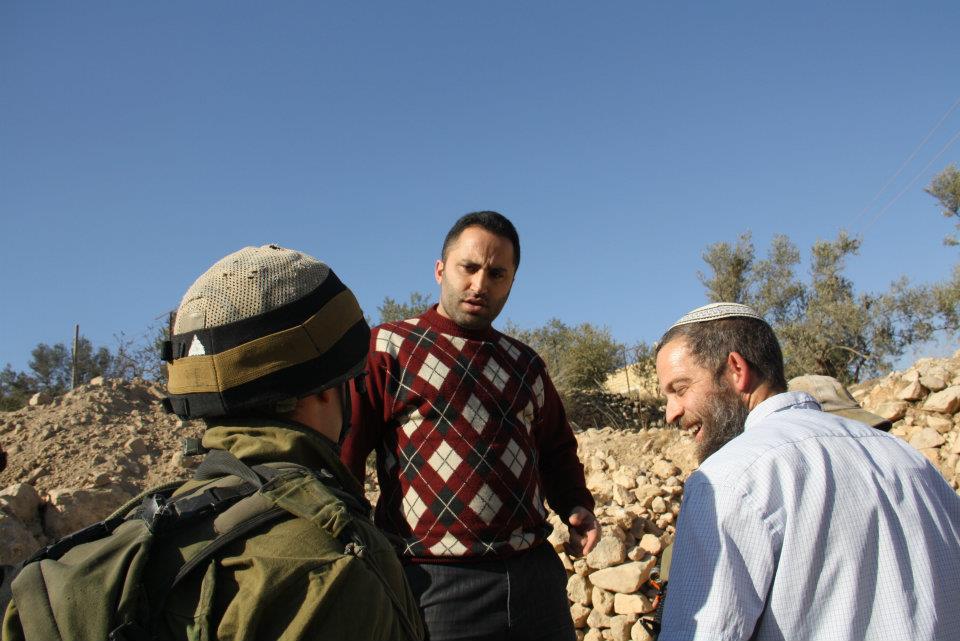 GICJ submitted a follow-up appeal to UN Special Procedures, including the SR on torture, concerning new developments in the case of Mr. Issa Amro, Human Rights defender and activist, winner of the 2010 UN OHCHR award "Human Rights Defender of the Year in Palestine".
Shortly after GICJ submitted an urgent appeal in view of the spiralling wave of intimidations and arbitrary arrests against Mr. Issa Amro, the raised concerns sadly proved to be true, when he was arrested and ill-treated by Israeli occupation soldiers.

Not even two weeks after GICJ submitted the appeal, on Tuesday 9 April 2013, Issa was summoned to the police station near Kiryat Arba and suspected of « incitement, breaking public peace and entering a forbidden area »  before being taken to Etzion prison/ Bethlehem district. The accusations were based on a YouTube video published in 2012:
The video could not in any way establish the alleged suspicions against Mr. Amro. It merely explains and shows how in a peaceful manner, Mr. Amro's group tries to protect Palestinian families from nightly settler attacks.

Issa's arrest must be linked to the open letter sent in March on the initiative of David Wilder, who branded Issa to be the Center of anarchist terrorist activity and pressed the police to put him in administrative detention. David Wilder is suspected to be involved in numerous threats and settler attacks on the Youth Against Settlement (YAS) Center.

During the police investigation Issa was humiliated, threatened and mistreated. A release was conditioned on paying an additional bail, which he refused, since such outrageous conditions can be seen as a financial measure to limit his activity.  An arrest order was thus filed.

Before being transferred to Etzion prison one of the police officers said: "This time we send you to jail, next time to the grave".

In Etzion prison Issa's belongings were taken away, and Mr. Amro was forced to undress to underwear and left outside in the cold for hours until he was chilled to the bones.  A soldier cursed him: "You are a terrorist, and you must be killed before you come here". Others spoke among each other "Let us kill him now and throw him into the valley, no one will care about him". 

Issa was finally given some filthy clothes and brought to his cell. No sanitary equipment such as tooth brush or towel were provided and only a small food provision. Some of his four cellmates were sick but did get no medical treatment, as so many Palestinian prisoners.

A hearing was scheduled at Ofer Military Court on Wednesday. Issa was transferred but the hearing was delayed. Over and over again he was told to wait without being able to see his lawyer at any moment. Until today, Issa has not seen any written charges held against him.

Due to the obvious lack of evidences, Issa has been temporarily released, but the latest arrest is one more peak in an already long line of Human Rights violations. The concerns in our last appeal have proven to be true and further acts are foreseeable, especially as the settlers will not stop trying to bring up any sort of fake evidence against him.

The recent arrest is an alarming proof that the targeted policy of intimidation against Issa is further pursued. Settlers and occupation police are working hand in hand in order to stop Issa Amro from his activities and their policy is based on threats and intimidation. Thus, Issa has become a human target and needs more than ever to fear for his life. If one day something "happens" to him, all companions in crime will need to be held accountable.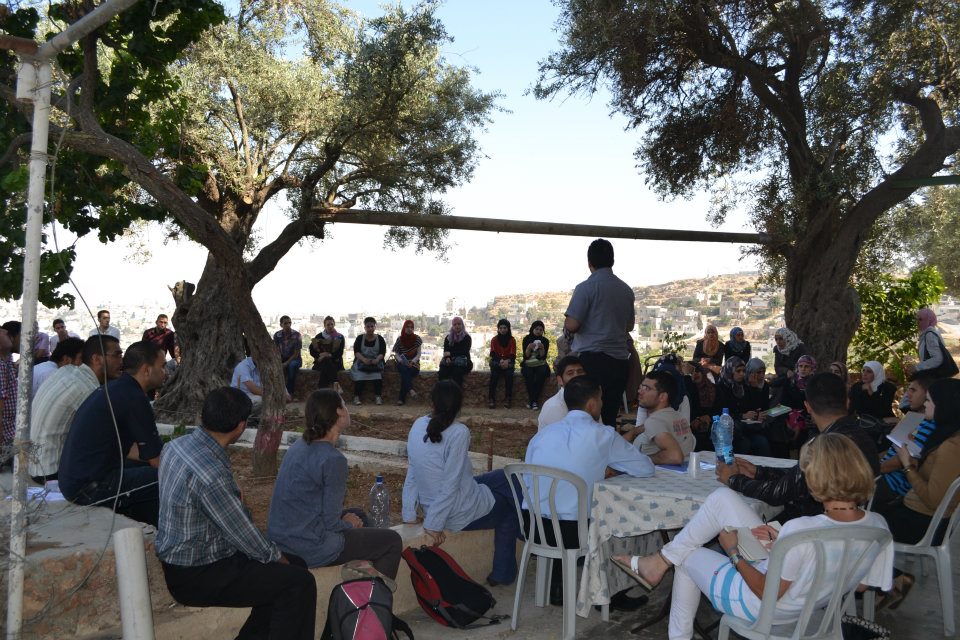 GICJ considers the way Issa Amro was treated as a clear breach of the International Covenant for Civil and Political Rights as well as the Geneva Conventions, prohibiting "outrages upon personal dignity, in particular humiliating and degrading treatment".
The impunity within these acts are carried out is particularly concerning.
GICJ requested the Special Rapporteurs and the Working Group again, to urgently remind the Israeli occupation authorities of their obligations under international law to protect human rights defenders, and to press these occupation authorities to immediately refrain from intimidations, death threats, arbitrary arrests, and violations to which Issa and other Human Rights defender in the occupied Palestinian Territories continues to be subjected.
Since the recent developments are obviously linked to incitements by settlers, who already in the past have proven to be extremely violent, GICJ maintains its demand to insist upon the Israeli occupation authorities to investigate David Wilder's involvement in actions and threats against Issa and his group.
Link to the Urgent Appeal sent on 28 March 2013.
---
GICJ Activities on the Human Rights situation in Palestine and other occupied Arab territories
GICJ Urgent Appeals on Palestine:
---
GICJ Side-Events and oral statements on Palestine:
Human Rights Council - 30th regular session (14 September - 2 October 2015)
Human Rights Council - 29th regular session (15 June - 3 July 2015)
Human Rights Council - 21st special session on the human rights situation in the Occupied Palestinian Territory, including East Jerusalem (23 July 2014)
Human Rights Council - 26th regular session (10 - 27 June 2014):
Human Rights Council - 25th regular session (3 - 28 March 2014):
Human Rights Council - 24th regular session (9 - 27 September 2013):
Human Rights Council - 23rd regular session (27 May - 14 June 2013):