Help Promote Human Rights

Geneva International Centre for Justice (GICJ) is an independent, non-profit, international non-governmental organization based in Geneva, dedicated to the promotion and reinforcement of commitments to the principles and norms of human rights.
GICJ is seeking highly motivated volunteers to help in implementing its programmes and activities by assisting with such tasks as interpretation, social media, administration and fund raising.
Volunteering
---
With the help of its volunteers, GICJ contributes to the promotion of human rights and international law and provides volunteers with opportunities for valuable hands-on experience and training. Although unpaid, volunteering is an opportunity to gain first-hand knowledge and experience in human rights and humanitarian law and insight into the world of multilateral diplomacy.
During their time at GICJ, volunteers will improve their research and writing skills and their ability to speak at meetings and conferences. Volunteers will also develop an understanding of  the United Nations, its bodies and their work, the structure and work of non-governmental organizations, and how civil society contributes to and interacts with the UN.
Tasks & responsibilities
---
GICJ can be flexible as to the availability and location of volunteers. The activities of volunteers will depend on the amount of time they can commit to GICJ, the timing of the volunteer work during the year, and the interests of the volunteer.
GICJ is in particular need of volunteers to assist with the following:
Translating documents between Arabic and English.
Preparing summaries and press releases on meetings and GICJ activities.
Drafting letters, statements, and urgent appeals to UN human rights bodies.
Organizing and executing fundraising activities.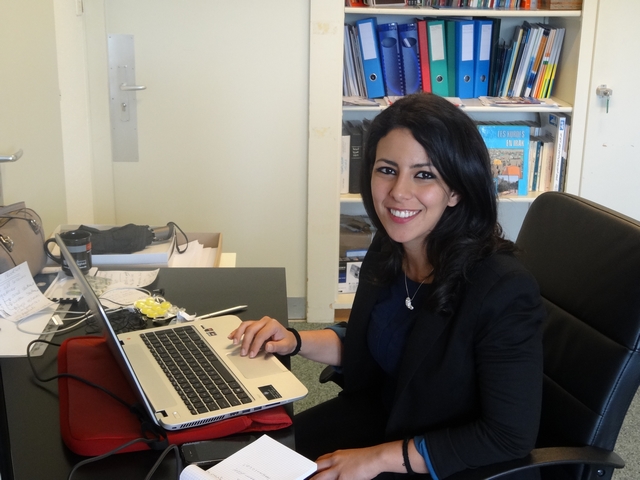 For volunteers in Geneva, GICJ is also seeking people to help with:
Attending and reporting on meetings of UN human rights bodies, especially the Human Rights Council, treaty bodies, and working groups.
Organizing, promoting and executing conferences and meetings.
Responding to media requests, assisting in the preparation and distribution of the GICJ newsletter and press releases.
Conducting administrative tasks as needed.
Volunteers not located in Geneva can also assist GICJ by:
Attending and reporting on human rights-related meetings and events – these may be formal meetings of UN or local bodies, NGO-organized events, or even spontaneous events related to human rights in the volunteer's local area.
Reporting detailed information on human rights violations witnessed in the volunteer's local area.
Sharing GICJ social media posts and raising awareness about the issues GICJ follows.
Requirements
---
Volunteers are expected to meet the following requirements:
A strong interest in the field of human rights, a commitment to the Centre's mission, and a desire to make a difference.
Ability to work collaboratively and complete tasks in a timely fashion.
Self-motivated, having a strong work ethic and attention to detail.
Fluency in English; skills in Arabic, Spanish or French are a plus.
Good computer skills including experience with Microsoft Word.
For volunteers not in Geneva: reliable access to a computer and internet service.

Although not required, preference will be given to applicants who are degree holders or current University students in the fields of law, international relations, Middle Eastern studies, human rights, political science, economics, media, development, or public policy.
Notes:
---
GICJ can provide a letter of reference for all volunteer work done for GICJ.
To volunteer at the GICJ office, we can only consider the applications of Swiss or EU citizens. Applicants from other countries who already have, or are able to obtain their own, valid Swiss or EU permit will also be considered.
How to Apply:
---
To apply for a volunteer position, please send an email with the subject "Request to Volunteer" along with a cover letter, resume and reference information, to:
internshipsThis email address is being protected from spambots. You need JavaScript enabled to view it.
 Thank you for your interest in human rights and the Geneva International Centre for Justice!