Camille Miguet
France
Camille joined the GICJ team in March 2021. Born and raised in France, she has also lived one year in Belgium during an exchange year at KU Leuven University in Master of International Law. She obtained a Bachelor's in law and international relations in 2018 and is currently pursuing a Master's degree in International Law and Law of International Organizations at Jean Moulin Lyon III University. Through volunteering experiences and after following several human rights-related courses, she developed a great interest in the protection of human rights. She is very passionate about subjects such as transitional justice, human rights during armed conflicts and peaceful settlement of disputes, as well as the human rights situation in West and Central Africa. Through her internship at GICJ, Camille is looking forward to increasing her knowledge of human rights, getting familiar with advocacy within international human rights mechanisms and seeing how international human rights actors interact with each other.
Tristan Arlaud
France
Tristan Arlaud is a 27 years old recent graduate who joined GICJ in May 2021. He holds an LL.M in International Law specializing in Human Rights, with a BA (Hons) LL. B, and a BA in International Relations and Liberal Arts. After deciding to leave his hometown of Marseille at age 15, he decided to pursue his studies internationally, which has led him to live in the USA, Costa Rica, Canada, the UK, and the Netherlands. After working for the legal development of an NGO in Cape Town, South Africa (Health Warriors SA), he officially decided that he wanted to pursue a career in international law to protect human rights on a global scale. Having developed a keen interest in the work of the UN and several international organizations, he is pretty familiar with all the HRC and Treaty bodies' mechanisms. Working with GICJ, Tristan aims to gain the necessary knowledge and competencies to one day work at the core of international institutions and oversight the respect for international human rights and humanitarian law. Tristan speaks English, French and holds a good knowledge of Spanish.
Alicia Louise
United Kingdom/Jamaica
Alicia Louise joined GICJ in May 2021. She is a 27 year old recent graduate of International Law LLM with a BA (Hons) in Criminal Justice. She was co-awarded the Oxford University Press Law Prize in 2021 for Best International Law Student of 2020. She is the founder and director of Araba Scott Children's Foundation, an NGO registered in England and Wales and operating in St. Thomas, Jamaica for the past 8 years and counting. Alicia is truly passionate about the promotion and protection of children's rights, and acknowledges its role in preventing violence in Jamaica - an issue close to her heart as her grandmother was brutally murdered on the island in 2009. 

The meaningful work of the charity was recognised by the University of Westminster's Alumni Awards where Alicia won the Social Impact Award 2019. Alicia is also keenly interested in primary and secondary education, having taught and supported the learning of students internationally for over a decade.  I am joining GICJ because I believe in human rights for all. I would also like to learn more about human rights mechanisms and gain practical experience in the international law field. 
Buba Ceesay
Gambia
Buba Ceesay is legal practitioner enrolled in The Gambia bar in 2019. He holds a Master of Law degree in Crossed-Cultural Business Practice (LL.M in International Contracts and Arbitration) from the University of Fribourg. Prior to this, he obtained a Bachelor of Laws (LL. B) from the University of The Gambia and pursued a post-graduate at The Gambia Law School leading to the qualification of a Barrister-at-Law (B.L) in 2018. Buba worked as an associate (junior legal Counsel) at Mari Bantang Chambers, a local law chamber in The Gambia, where he conducted litigations in both civil and criminal cases at the lower courts and acted for domestic clients in transactions and disputes. He also works as adjunct law lecturer at the Gambia Technical Training Institute, where he lectured Business and family Law to students pursuing diploma in law. Buba is keenly interested in International Law, promotion and protection of Human Rights, Transnational Justice, Environmental protections and most importantly, Business and Human right. He joined GICJ to gain extensive knowledge in human rights protection and promotion and their enabling frameworks. Buba Speaks English, Mandinka, and Wolof and handles basic conversation in French.
Meike Lenzner
Germany
Meike joined the GICJ team in April 2021. Her internship with the GICJ is part of her gap year after successfully completing her bachelor studies in Political Science and Law at the University of Münster and before starting her master's in International Affairs at the Graduate Institute in Geneva. In her bachelor studies, she chose her concentration in International and European Law as well as the Foreign Law and Language Program in Common Law. In 2018, she participated in the Washington Semester Program at American University, engaging over the course of one semester with different political institutions in Washington D.C. Furthermore, she gained practical experience interning abroad in cities like Geneva, Washington D.C., and Dublin. Meike is highly interested in foreign languages and meeting people with different cultural backgrounds. She takes this internship at the GICJ as an opportunity to expand her knowledge and gain some practical experience in the field of international law. Moreover, she hopes to get insights in the composition and work of the UN system in Geneva, particularly the Human Rights Council.
Melanie M. Ouma
Kenya
Melanie Ouma joined the GICJ team in May 2021. Melanie is originally from Nairobi, Kenya but has lived most of her life as an international, her experiences lead her to an interest in international law. Melanie spent her formative years in Abidjan, Côte-d'Ivoire and Tunis, Tunisia, before moving to the United States at 16. She is currently an international student completing her Juris Doctor Degree at Penn State Law in the United States. Her focus is in international law with an interest in alternative dispute resolution and human rights law. Melanie also holds a Bachelor's of Science in Psychology from Southeastern University, Florida, and is fluent in French, English, Swahili and has knowledge of Spanish, Arabic, American Sign Language, and Luo. Melanie hopes to expand her knowledge of human rights, and international law, as well as gain experiential learning from the work of the GICJ undertakes.
Karin Heisen
United States of America / Germany
Karin joined the GICJ team in April 2021. A German-American raised near Seattle, she is in her final year of a Bachelor's degree in Political Science with a minor in Law from Ludwig Maximilian University of Munich. During her specialization tracks in international relations, political theory, and international and human rights law, Karin has focused on race, gender identity & sexual orientation, and climate change constellations. At GICJ, she revels in the opportunity to explore her social justice passions and hone in on a future career path. Karin is also an avid footballer who has played professionally in France. She speaks English, German, and French.
Basel Wael Kababji
Palestine
Basel Joined GICJ in April 2021, he holds a bachelor degree from the German Jordanian University in German and English for communication, completing his masters study in international human rights and humanitarian law in European University of Viadrina in Germany. Basel was born in Jerusalem and lived between Jordan and Germany. He worked and traveled between Jordan and Germany with regard of enhancement of relation between Jordan and Germany, gained an experience working with a German political foundation affiliated with German political party (CDU). He is interested in legal analysis, human rights protection and observing of human rights violations in Middle East. He speaks Arabic, English and German
Hannah Mulhern
Ireland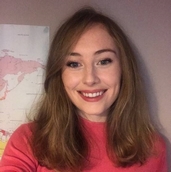 Hannah joined the GICJ team in January 2021. Prior to joining the team, Hannah graduated with an LL.M from Maastricht University in 2020, where she was part of their Globalisation and Law programme, specialising in Human Rights. Before commencing her Masters, Hannah had studied at Dublin City University where she graduated with a Joint Honours International Degree in Law and Media, having also spent one year on Erasmus at Corvinus University of Budapest. Between her Bachelor and master's studies, Hannah lived in New York for 1.5 years. She had the opportunity to spend some of this time as an intern with the United Nations Office for the Coordination of Humanitarian Affairs. During her time there, she has deeply involved in providing research support for an organization-wide evaluation, examining OCHA's Duty of Care in High Risk Environments. Hannah is very passionate about both international Humanitarian Law and International Human Rights Law. She is excited to join GICJ to learn more, from both her colleagues and her assigned projects, about the practical role civil society plays in the protection of Human Rights.
Clélia Jeandin
Switzerland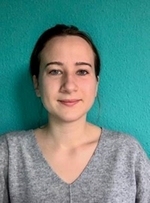 Clélia joined the GICJ team in January 2021. Born and raised in Geneva, Switzerland, she holds a Master's degree in International studies and Diplomacy from the School of Oriental and African Studies (SOAS University of London). Prior to this, she pursued a Bachelor's degree in Chinese studies from the National Institute of Oriental Languages and Civilizations (INALCO, Paris). In the course of her bachelor´s degree, she also completed a semester at the East China Normal University (ECNU) in Shanghai, during which she had the opportunity to improve her knowledge of chinese while teaching french on campus. Throughout her studies and experiences abroad, she specialized in Asia Pacific states' social and political context, and notably developed her knowledge of their internal development challenges, whether they be of political, ethnic or economic nature. She is very interested in diplomacy, and more particularly in the ways in which multilateralism and international organizations are evolving to respond to contemporary humanitarian issues. Clélia speaks french, english, chinese and german. With GICJ, she looks forward to learn more about international human rights law and how non-governmental organizations interact with the UN.
Laura Calderón Pachón

Colombia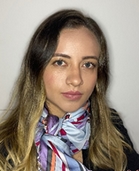 Laura joined the GICJ team in November 2020. Born and raised in Bogotá, Colombia, she is currently studying Law with an emphasis in Journalism and Public opinion at Universidad del Rosario in Bogotá, D.C. During her semester abroad at Universidad Complutense de Madrid, she followed Journalism and International Law related courses. She´s been working as a teacher's assistant for lawyers in Colombia in courses such as: state structure, territories, principles and public finances. She has been involved with international investigation committee´s in moot court competitions and has volunteered with social issues in her country for the past seven years. She has experience in handling legal cases, reviewing legal documents in public hearings and researching. She has a great capacity for oral, digital and written communication with advocacy for decision-making and conflict resolution. Now, through her internship at GICJ, she hopes to learn about the international situations and try to speak for those whom voices aren't heard. She speaks English, Spanish and French.
Alejandro Fernández
Argentina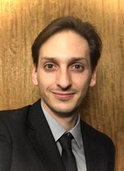 Alejandro joined the GICJ in November 2020. He holds a Law degree from the University of Buenos Aires with an orientation in Criminal and Public International Law. He also pursued courses on juvenile delinquency and critical race theory during an exchange semester in Boston University School of Law. In 2018, he completed American University's Program of Advanced Studies on Human Rights and Humanitarian Law, which expanded his insight into the Inter-American and Universal human rights mechanisms. After working in the Buenos Aires court system for two years, he was admitted to the University of Groningen International Human Rights Law LLM programme, where he graduated cum laude. He has contributed to several research projects and collaborative publications on business and human rights, indigenous peoples in Latin America and LGBT rights, among other topics. He hopes his internship with the GICJ will give him a first-hand approach into human rights advocacy from civil society and thus enable him to develop a career focused on the protection of human rights.
Natalia Brusco
United States of America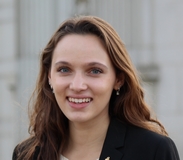 Natalia joined the GICJ team in May 2020 from Berkeley, California. She is currently in her fourth year at UC Berkeley studying Global Studies, Italian, and Human Rights. Natalia is excited to have the opportunity to further her knowledge and research skills on international humanitarian law with GICJ. Her interest in laws pertaining to human rights began when she met refugees from Afghanistan when studying in Eastern Europe. Since then, she has studied other complex human rights issues such as human trafficking, terrorism, and genocides. She is looking to enhance her experience with human rights by immersing herself in a community passionate about solving them.
Mutua K. Kobia
Kenya / Switzerland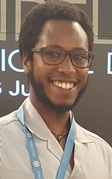 Mutua Kobia joined GICJ in January 2017. After graduating with a Master Degree in International Relations and Diplomacy from the Geneva School of Diplomacy (2013) in Geneva, Switzerland, Mutua has been very active in the NGO Community in Geneva. Gender relations, the environment, and indigenous communities has been the interest and focus of much of his work particularly at the United Nations Human Rights Council. Mutua also holds a Bachelor of Philosophy from Hope College, Holland, Michigan. He intends to expand his knowledge in the field of human rights, international law, and justice as well as taking a more hands on approach and involvement with grass roots work and local on-the-ground projects.
Alexandra Grigorescu

Romania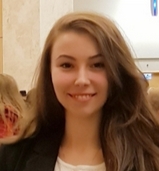 Alexandra joined the GICJ team in February 2021. Born in Romania and raised in Spain, she studied Law with a Minor in International Relations. Winner of two scholarships for studying abroad, she become passioned about International Law during the year she spent as an exchange student at Utrecht University in The Netherlands and also during the semester spent in Bogotá, Colombia. She had the opportunity to deepen her knowledge in Public International Law and Diplomacy by doing two internships, one at the Romanian Embassy in Spain and the other one at the Romanian Embassy in Colombia. She also had the chance to get a closer view of the protection of the human rights and the right to reparation in International Law for victims of armed conflicts by conducting research at an International Criminal Law firm in Bogotá, Colombia. She become even more aware about international justice by participating in the Disarmament and International Security Committee to the Olympics of Model UN, at Harvard Model United Nations. She dedicates her spare time volunteering at the International Cooperation Department of the local Red Cross. She speaks Romanian, Spanish, English, Italian and French. At the GICJ she hopes to deepen her knowledge on international protection of human rights by combating impunity and also to raise awareness of gross violations of human rights and seek justice for the victims.
Nina Guibere

France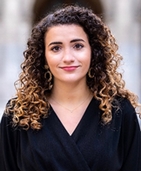 Nina joined the GICJ team in August 2020. She is now pursuing a Professional Master of Laws in International Administration at the Sorbonne. She holds a dual Bachelor of Laws in French law and Common law, as well as a bilingual Master of Laws in international and European law from Nanterre University. Throughout her studies, Nina has gotten involved in different projects, such as the Paris International Model United Nations for which she served as Deputy Secretary-General in 2019. She previously interned at the International Institute of Human Rights in Strasbourg, France before moving to Riga in order to work at the Embassy of France in Latvia. Through her work with GICJ, Nina is thrilled to get an even deeper insight into the practice of international human rights law. Her main areas of interest are gender equality, diplomacy, and questions related to Eastern Europe. Nina speaks French, English, Spanish and has a reading knowledge of a couple of other languages.
Spain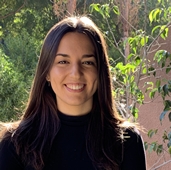 Claudia joined the GICJ in December 2020. she holds a Bachelor's degree in International Relations from Blanquerna - Universitat Ramon Llull, where she specialised in foreign policy. Throughout her undergraduate studies she focused on the MENA region and Latin America and took courses on international public law, human rights and peace studies. Moreover, she spent a semester abroad at American University in Washington, D.C., where she pursued courses on Arab-Israeli relations, and race issues across the Americas. Claudia has previously interned at the International Coalition for the Responsibility to Protect in New York, where she worked on the prevention and detention of mass atrocity crimes around the world. In 2020, she joined the Berlin-based NGO Democracy Reporting International, where she worked on a project that sought to promote human and labour rights in countries like Pakistan, Sri Lanka and Bolivia. Claudia is particularly interested in transitional justice, peace processes, human rights and international law, and hopes to use her time at GICJ to expand her knowledge of these fields as well as to advocate for the protection of people's rights during and after conflict. Claudia speaks Spanish and English fluently and has knowledge of French, Arabic and German.
Sweden / Iraq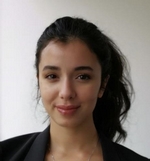 Razan has joined the GICJ team in July 2020 from Malmo, Sweden. She is currently studying Peace and Conflict Studies at Lund University. Born in Iraq, to live in Syria and then reunited with her family in Sweden, Razan has developed a keen interest in human rights, migration, refugees, war and peace. She has worked with the UNHCR and gained experience in the field of human rights of refugees. Given the opportunity to work with GICJ, she is excited to gain more knowledge of human rights law and international humanitarian law. She speaks English, Swedish, and Arabic fluently.
Irene Sacchetti
Italy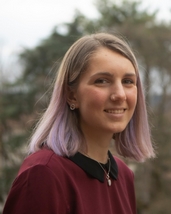 Irene joined the GICJ team in January 2021. She holds a LLM in Public International Law from the Alma Mater Studiorum University of Bologna. Her research interests in human rights protection, migration and refugee law, as well as environmental issues and climate change law have been the main drivers of her academic career. She is a former exchange student at the National University of Ireland, Galway, and at the University of Rijeka, Croatia, where she had the opportunity to further develop her knowledge of human rights law and international relations. Throughout her path of studies, Irene has been involved in multiple projects pertaining to environmental protection interlinked with human rights both in Europe and India. With GICJ, Irene aspires to actively contribute in promoting and reinforcing human rights law and to deepen her knowledge on current international human rights issues and working bodies mechanisms. She speaks Italian, English and French.
Diletta Deli

Switzerland/Italy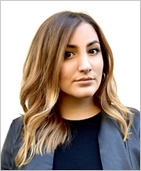 Diletta joined the GICJ team in September 2020. Born in Italy and raised in Switzerland, she holds a Bachelor's degree in Social and Cultural Anthropology from the University of Zürich and a Master's degree in International Relations from the American University in Washington D.C. Diletta is interested in research, advocacy and policy analysis, and has previous international experience with NGOs, civil society organizations, and the United Nations in the field of migration, human rights and humanitarian crises. With GICJ, Diletta looks forward to enhancing her knowledge in the field of human rights and international law, as well as to getting familiar with and contributing to the work of international human rights bodies. She speaks English, Spanish and Italian fluently, and is currently learning French.
Marcel Florian Loehr
Germany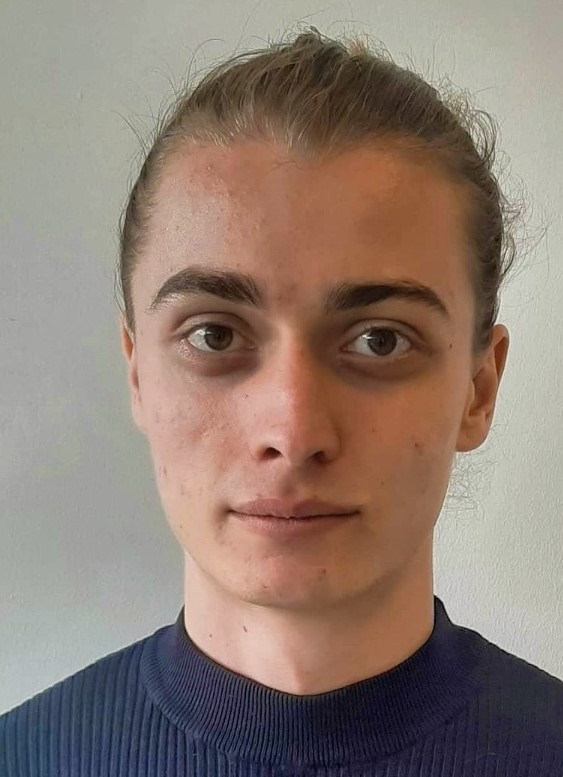 Marcel joined GICJ in January 2020. The internship is part the University of Malmo's education leading up to a bachelor's degree in International Relations. He also finished an extracurricular semester in International law and hopes to gain more insights in the issue area of human rights over the course of his internship. Before attending University, Marcel travelled and worked across Oceania and South East Asia where he started developing keen interest for human rights and the global political economy.