GICJ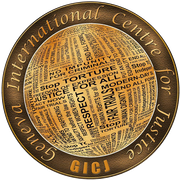 𝐀𝐭 𝐭𝐡𝐞 𝟐𝐧𝐝 𝐦𝐞𝐞𝐭𝐢𝐧𝐠 𝐨𝐟 𝐭𝐡𝐞 𝟒𝟖𝐭𝐡 𝐒𝐞𝐬𝐬𝐢𝐨𝐧𝐬 𝐨𝐟 𝐭𝐡𝐞 𝐇𝐮𝐦𝐚𝐧 𝐑𝐢𝐠𝐡𝐭𝐬 𝐂𝐨𝐮𝐧𝐜𝐢𝐥 𝐡𝐞𝐥𝐝 𝐨𝐧 𝟏𝟑 𝐒𝐞𝐩𝐭𝐞𝐦𝐛𝐞𝐫, the High Commissioner for Human Rights expressed grave concern for the alleged human rights violations in the Tigray region. Although the greater commitment of the Government of Ethiopia, 𝐡𝐮𝐦𝐚𝐧 𝐫𝐢𝐠𝐡𝐭𝐬 𝐯𝐢𝐨𝐥𝐚𝐭𝐢𝐨𝐧𝐬 𝐚𝐧𝐝 𝐚𝐛𝐮𝐬𝐞𝐬 𝐚𝐫𝐞 𝐰𝐨𝐫𝐬𝐞𝐧𝐢𝐧𝐠 𝐚𝐭 𝐭𝐡𝐞 𝐞𝐱𝐩𝐞𝐧𝐬𝐞𝐬 𝐨𝐟 𝐭𝐡𝐨𝐮𝐬𝐚𝐧𝐝𝐬 𝐨𝐟 𝐜𝐢𝐯𝐢𝐥𝐢𝐚𝐧𝐬. Speakers strongly encourage Ethiopia in increasing its commitment in considering and accepting the report and recommendations delivered by the join investigations to held perpetrators accountable and end impunity in the country.
In the ensuing debate, delegations expressed grave concerns for the complex conflict ongoing in the country and surrounding areas. States and NGOs urged the international community to take any necessary steps to end the killing of humanitarian personnel and guarantee the delivering of humanitarian aid. Further to this, all delegations urged the withdrawal of Eritrean troops which allegedly carry out serious human rights abuses in the Tigray region: the international community deemed necessary the end of military hostilities between the parties involved and the negotiation of a long-lasting ceasefire.
Geneva International Center for Justice (GICJ) welcomes the oral update and the attention given by the HRC to the human rights situation in the Tigray region of Ethiopia. The government of Ethiopia should take any necessary steps to held perpetrators of human rights violations accountable to end impunity, while Eritrean troops urge to immediately withdraw from the region. The military hostilities carried out by the parties involved in the conflict is exacerbating, thus putting at risk the lives of civilians, including humanitarian and medical personnel. In this regard, 𝐆𝐈𝐂𝐉 𝐜𝐚𝐥𝐥𝐬 𝐨𝐧 𝐚𝐥𝐥 𝐩𝐚𝐫𝐭𝐢𝐞𝐬 𝐨𝐟 𝐭𝐡𝐞 𝐜𝐨𝐧𝐟𝐥𝐢𝐜𝐭 𝐭𝐨 𝐜𝐨𝐦𝐩𝐥𝐲 𝐰𝐢𝐭𝐡 𝐢𝐧𝐭𝐞𝐫𝐧𝐚𝐭𝐢𝐨𝐧𝐚𝐥 𝐡𝐮𝐦𝐚𝐧𝐢𝐭𝐚𝐫𝐢𝐚𝐧 𝐚𝐧𝐝 𝐡𝐮𝐦𝐚𝐧 𝐫𝐢𝐠𝐡𝐭𝐬 𝐨𝐛𝐥𝐢𝐠𝐚𝐭𝐢𝐨𝐧𝐬 𝐚𝐬 𝐰𝐞𝐥𝐥 𝐚𝐬 𝐞𝐧𝐬𝐮𝐫𝐞 𝐭𝐡𝐚𝐭 𝐜𝐢𝐯𝐢𝐥 𝐬𝐨𝐜𝐢𝐞𝐭𝐲 𝐨𝐫𝐠𝐚𝐧𝐢𝐳𝐚𝐭𝐢𝐨𝐧𝐬 𝐚𝐧𝐝 𝐡𝐮𝐦𝐚𝐧𝐢𝐭𝐚𝐫𝐢𝐚𝐧 𝐩𝐞𝐫𝐬𝐨𝐧𝐧𝐞𝐥 𝐜𝐚𝐧 𝐜𝐚𝐫𝐫𝐲 𝐨𝐧 𝐭𝐡𝐞𝐢𝐫 𝐰𝐨𝐫𝐤.
Justice, Human rights, Geneva, geneva4justice, GICJ, Geneva International Centre For Justice