25 July 2019 - Geneva, Switzerland
Israel Destroys Palestinian Homes and Causes Massive Damage

In yet another violation of the rights of Palestinian people by Israel, in the early hours of July 22nd, Israel demolished several buildings in the Palestinian community of Sur Bahir, affecting the livelihoods of 6,300 Palestinians. This move, according to the UN, is not compatible with Israel's obligations under international humanitarian law.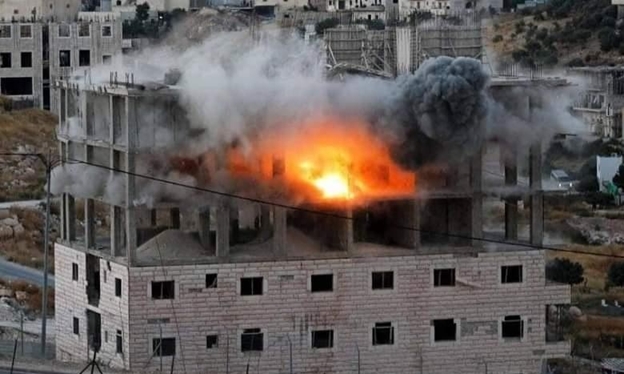 While Israel attempts to legitimize its actions through its Supreme Court ruling that the houses were too close to the separation barrier (otherwise referred to by many Palestinians as the "apartheid wall" for propagating racial segregation) in occupied West Bank, it seems to have forgotten that in 2004, the International Court of Justice (ICJ) ruled against the very construction of this barrier. The ICJ found that the parts running inside the West Bank, including East Jerusalem – and including the Sur Bahir homes – "cannot be justified by military exigencies and thus violates Israel's obligations under international law." This was reaffirmed in a joint statement by Jamie McGoldrick, UN Humanitarian Coordinator; Gwyn Lewis, Director of West Bank Operations for UNRWA, and James Heenan, Head of the UN Human Rights Office in the West Bank. Moreover, in a resolution of 20 July 2004, the UN General Assembly, demanded that Israel comply with its legal obligations as stated in the ICJ's advisory opinion. The statement continues to say: "Had there been concrete action to ensure respect for these principles, and for international humanitarian and human rights law, generally, the people of Sur Bahir would not be experiencing the trauma they are today, and violations of their rights."
Israeli forces' actions have impacted many Palestinian refugees, who have now been forcefully displaced for the second time. Affected Palestinians also suffer massive financial losses, as many invested their life savings in the properties. This, as part of a larger fiscal crisis, is leading to a steady downhill for the Palestinian economy.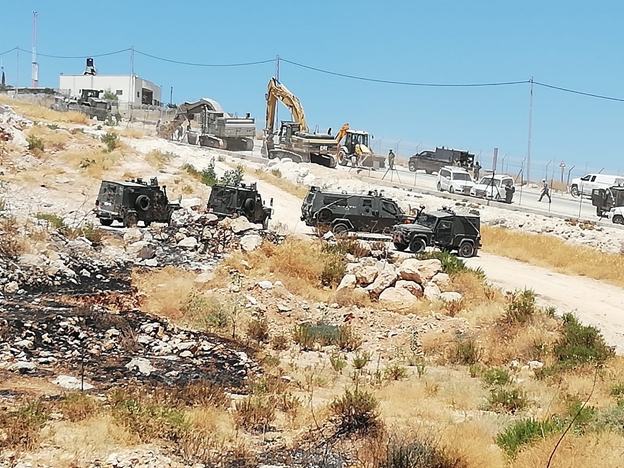 The UN's Political & Peacebuilding chief has expressed concern that the legal path is clear in Israel for "market regularization" of ~2,000 housing units that they deem illegal in settlements. Thus far, 66 structures have been destroyed, 90 Palestinians (including 58 children) displaced, and massive numbers of livelihoods affected.
This, however, isn't the first time Israel has implemented a cruel policy like this. In 2018, Israel demolished 68 residential homes and 178 commercial facilities, further threatening to demolish more than 125 houses and commercial facilities in Jerusalem. More than 144 people were evicted due to demolition. There was also further intent to demolish the villages of Khan al Ahmar in 2018 and Um Al-Khair in 2017, with more policies intending to illegally expand into Palestinian territory and to the further harm of Palestinian people. GICJ has documented several cases like this, sent urgent appeals, and made statements regarding the same at every forum possible.
GICJ believes that the continuation of Israel's policy of strategic destruction of Palestinian homes and territories is not only inhumane, but also indicative of Israel's blatant lack of respect of the basic principles of international humanitarian and human rights law. These actions also directly contradict all UN calls to action and all Human Rights Council resolutions condemning this behavior and calling on Israel to stop its destructive actions.
GICJ calls on the international community to hold to account Israel's daily violations of human rights, and exert pressure on Israel to stop these policies. We advocate for the international community to hold Israel accountable for its crimes, and urge the community to put an end to this illegal occupation.

All photos credit: GICJ


---
GICJ Side-event on Palestine during the 38th Regular Session of the Human Rights Council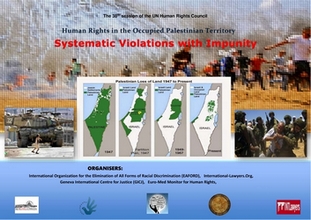 "Human Rights in the Occupied Palestinian Territory: Systemic Violations with Impunity"
---
Urgent Appeals on Palestine by GICJ: