By Jennifer Tapia B. / GICJ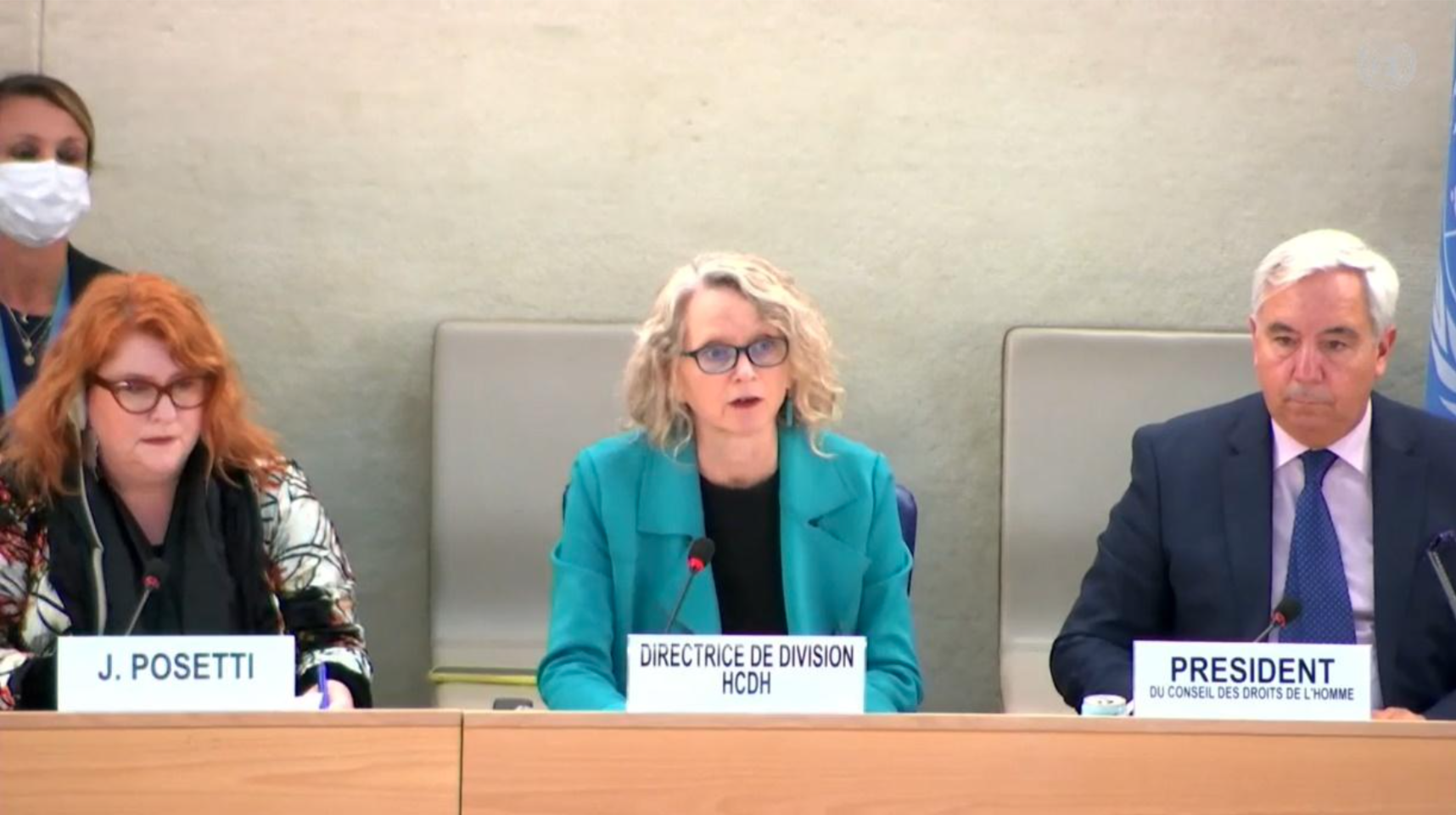 "Women and girls are subjected to intersecting discrimination", said Ms. Peggy Hicks, Director of the Thematic Engagement, Special Procedures and Right to Development Division of the OHCHR during the opening statement of the Annual Discussion on the Integration of a Gender Perspective. The discussion revolved around existing gender-based barriers to freedom of opinion and expression. Ms Hicks maintained that freedom of expression is the foundation of every democratic society. However, women and girls often face harassment that seeks to silence them. 
The Annual Discussion was held on 26th September 2022, during the 23rd meeting of the 51st session of the Human Rights Council, and it rendered the presentations of four subject matter expert panellists. 
The panel highlighted that the effective exercise of the right to freedom of expression is essential for women's empowerment. However, women and girls continue to face structural and legal barriers in the realisation of their rights, resulting in the suppression, censorship, or punishment of their voices.
States and NGOs also noted that women human rights defenders, politicians, and journalists are especially targeted by acts of sexual violence, gender defamation, and the restriction of access to information. The gender divide in accessing digital technologies also undermines women's full enjoyment of their rights.  
Geneva International Centre for Justice (GICJ) echoes the reaffirmation by the Special Rapporteur on freedom of expression, Ms.Khan, that gender equality and the right to freedom of expression are mutually reinforcing. GICJ calls for States to eliminate all existing discriminatory legislation against women across States, to ensure the principles of gender equality are upheld.
HRC51, Human Rights Council, Annual Discussion, Gender Integration, Gender Based Discrimination, Gender Equality, Freedom of Opinion and Expression, Equality, Regular Session, Human Rights, High Commissioner, Geneva, Geneva4justice, GICJ, Geneva International Centre for Justice, Human Rights Council
---