By: Jennifer Tapia B.
In 2000, the United Nations General Assembly adopted the Protocol to Prevent, Suppress and Punish Trafficking in Persons, Especially Women and Children. The first agreed definition of trafficking was incorporated in this protocol, defining trafficking in persons as:
"the recruitment, transportation, transfer, harbouring or receipt of persons, by means of the threat or use of force or other forms of coercion, of abduction, of fraud, of deception, of the abuse of power or of a position of vulnerability or of the giving or receiving of payments or benefits to achieve the consent of a person having control over another person, for the purpose of exploitation (…)".
Human trafficking represents a serious violation to international human rights law as it encompasses a raft of exploitative practices.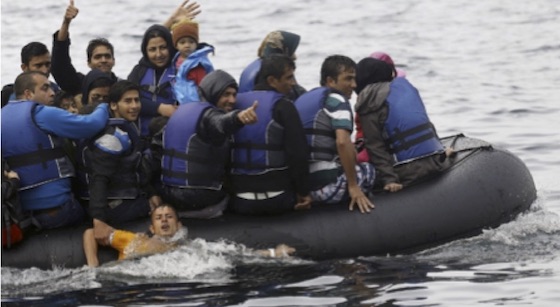 UNODC: "Migrant smuggling seeks for financial benefit of illegal entry of people into a State, representing always a transnational process".
Geneva International Centre for Justice (GICJ) notes that this ghastly crime does not always require the crossing of an international border and it is not necessarily the same as migrant smuggling, as the latter always ends with the migrants' arrival to their destination, whereas human trafficking embodies the exploitation of the victim.
Equally important, GICJ asserts that international human rights law illegitimates and forbids forced labour, debt bondage, forced marriage, and the sexual exploitation of children and women.
In that sense, on 18 December 2013 the UN General Assembly adopted Resolution A/RES/68/192 designating 30 July as the Wold Day against Trafficking in Persons, seeking to raise "awareness of the situation of victims of human trafficking and for the promotion and protection of their rights."1
According to the latest report of the UN Special Rapporteur on trafficking in persons, especially women and children2, human trafficking is a prevalent characteristic of modern conflict. Given that conflict increases impunity, it enables criminal networks to operate more easily. Additionally, the dearth of access to legal migration alternatives, forces many people to use the services of illegal facilitators augmenting their exposure to exploitation. Considering that the pressure to flee from conflict is critical, it leads people to take exorbitant risks. As a matter of fact, internally displaced persons are more vulnerable because they lack legal documentation, regular access to labour markets, and have a limited access to education, thus traffickers offer them a lifesaving bridge to employment and to safety. To make matter worse, living in such circumstances refugees and IDPs have no choice rather than to accept exploitative conditions.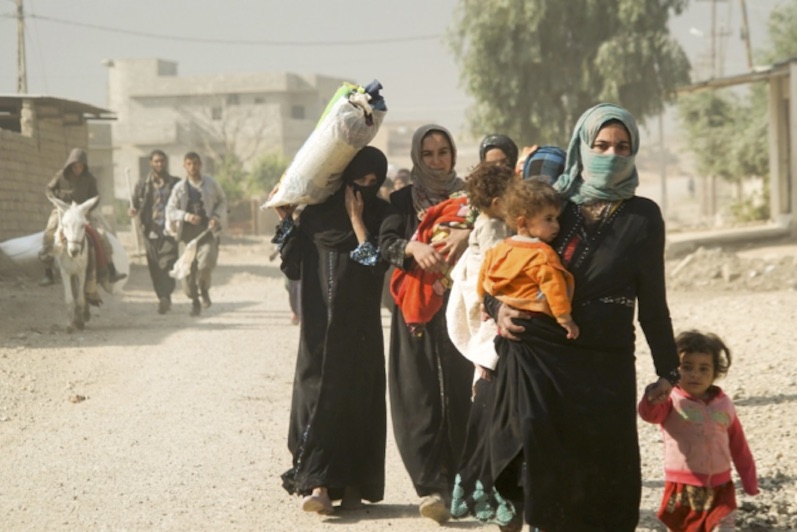 commons.wikimedia.org (Mstyslav Chernov)
Iraq IDP Crisis. - Refugees in Mosul, Northern Iraq, Western Asia. 06 November 2016.

At the same time, conflict and post-conflict situations increment the vulnerability of those fleeing, to trafficking for purposes of organ removal3.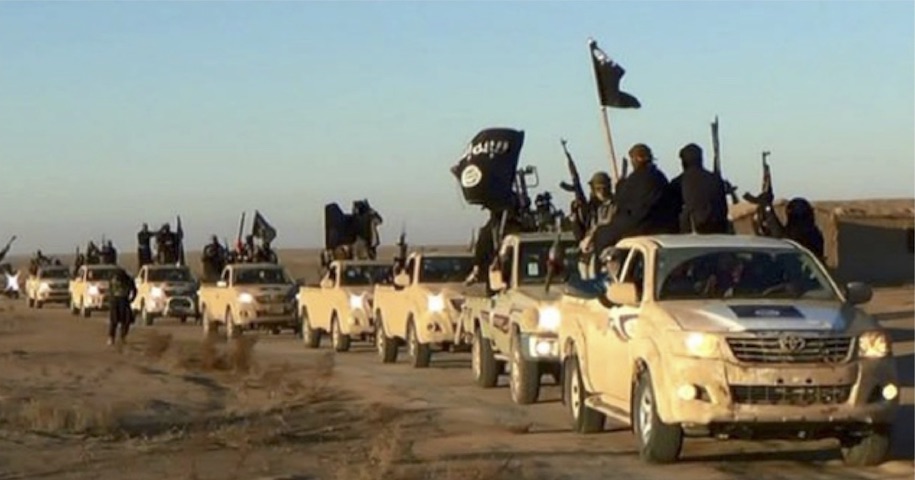 (cdn.defenseone.com)
In Iraq, armed opposition groups have set up a system for acquiring and selling human organs from hostages. This is reported to be an important source of income for criminal networks. Specifically, it has been one of the five major income sources for ISIL, along with trafficking of women and girls.
Customarily, trafficking networks particularly target impoverished communities to exploit their vulnerabilities with the purpose of prostitution, forced labour and domestic servitude. Reports of the United Nations Office on Drugs and Crimes show that most of the cases follow the same pattern: victims are recruited in the country of origin, transferred and then exploited in the country of destination4.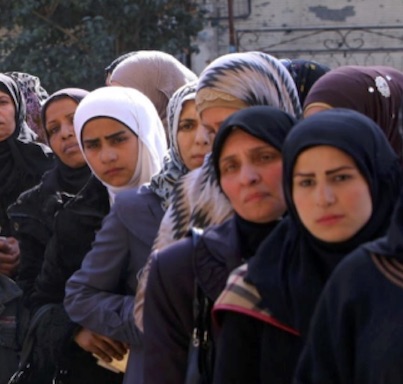 (usnews.com)
Syrian refugee women - 2015
Similarly, trafficking of women and girls for sexual exploitation during conflict is remarkably common and it proves the sexual violence exercised against the civilian population. In Syria, for example, ISIL forces Syrian women into marriages with its fighters. Frequently, trafficking practices include the abduction of women of ethnic minorities. In effect, ISIL has abducted thousands of Yezidi women and girls from Iraq and forcibly beared them to Syria where they experienced forced marriage, systematic rape, forced prostitution and forced pregnancy.
In the case of Syria, refugees are reported to be quite vulnerable to trafficking in neighbouring countries, particularly in Jordan, Lebanon, and Turkey5. Also, Syrian refugee children and women are more and more submerged in street begging in those countries, which increments their vulnerability to forced labour and sex trafficking6.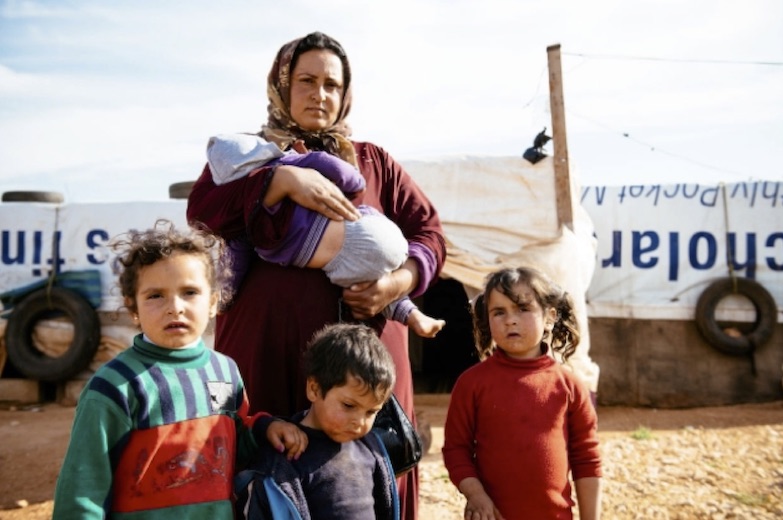 (Photo: Corinna Robbi/mercycorps.org) - Syrian refugees in Lebanon.
Iraqi and Syrian refugee children in Lebanon work in textile factories, construction, agricultural labour or as street vendors in conditions of forced labour. In May 2015, at least 1,500 children were reported as street vendors or begging in Beirut, working immoderate amounts of hours to support their families.
On the flip side, while most States have enacted anti-trafficking laws and have ratified the Protocol to Prevent, Suppress and Punish Trafficking in Persons Especially Women and Children7; yet bringing it into a reality remains difficult inasmuch as the majority of States have done little to enforce these laws and have not reported trafficking convictions8, which entails there is still a high scale of impunity for criminals involved in trafficking.
Geneva International Centre for Justice acknowledges the World Day against Trafficking in Persons as an occasion to underline the urgency in which the international community must tackle this major problem. GICJ has strongly advocated for the prevention, protection and prosecution in matters related to trafficking in persons. In the framework of the Universal Periodic Review-UPR, GICJ has constantly monitored the compliance of the commitments made by the States under review and it has documented UPR National reports to contrast the progress in matters related to all human rights, including the Prevention and Combating of Trafficking in Persons; and all actions adopted by states to combat gender-based violence criminalizing trafficking for the purpose of exploitation.
Furthermore, GICJ has regularly reported to the Human Rights Council, through oral statements, about the plight of refugees in Iraq, granted that, armed opposition groups recruit children as young as 13-year-old to serve as fighters. Additionally, some of them are forced to donate blood for injured opposition fighters. Moreover, reports have stated that children are recruited to serve as suicide bombers9.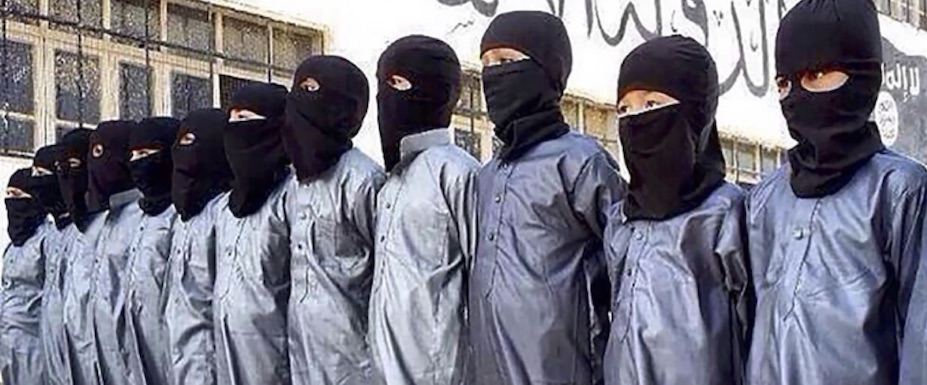 (nbcnews.com - Child soldiers in the early stages of training with ISIS.
Similarly, Geneva International Centre for Justice has regularly participated on the Sessions of the Committee on Economic, Social and Cultural Rights (CESCR). In this respect, GICJ has reported regularly to the Committee about he financial hardship and instability in Iraq that has led to a substantial increase in the vulnerability of women and children to trafficking10. Additionally, GICJ has reported that Iraq has become one of the worst places regarding prostitution and sexual exploitation as women are forced into temporary marriages to support their families.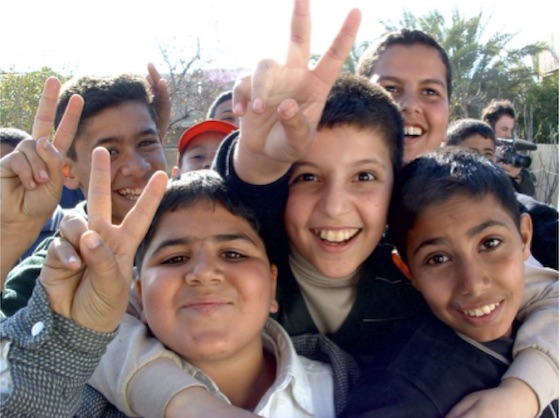 Photo by Christiaan Briggs, CC BY-SA 3.0
On this World Day against trafficking in persons, GICJ stands firm in its position and principles, as declared in the Charter of the United Nations and the Universal Declaration of Human Rights, that all people have a right to liberty and security, to not to be subjected to slavery, forced labour and torture; and to have access to just conditions of work and living standards.
To that end, the International Community ought to promote the creation of integral national anti-trafficking strategies, and plans of actions to address trafficking in persons.
In that sense, GICJ urges to the United Nations and Members States to foster cross-border cooperation in trafficking investigations, particularly in the most vulnerable countries to be affected by this crime. Additionally, GICJ calls on the International Community to provide specialized assistance for the development of capacity and legislation seeking to establish safe channels for migrants; to ensure that migrants get regular access to labour markets; to prosecute all forms of trafficking in persons; and to establish national procedures for assistance and protection for victims including trauma counselling, medical care, reintegration services, long-term shelter, and financial assistance, as stressed in the United Nations Global Plan of Action to Combat Trafficking in Persons11. Additionally, Geneva International Centre for Justice calls on the International Community to wipe out the markets generating profits to criminals, and not to punish the victims for violations of immigration laws, or for unlawful activities committed as a direct result of having been subjected to human trafficking.
Given these points, GICJ maintains that all Member States, United Nations entities, international and non-governmental organizations and civil society must continue to raise consciousness about trafficking in persons to the maximum extent, at international, national, private and public level to ensure all persons have a dignified and fulfilling life, enforcing international law and international human rights law for all people, regardless of their race, sex, ethnic origin or other distinction.
---
1. See A/RES/68/192
2. See A/71/303
3. See IOM, "Addressing Human Trafficking and Exploitation in Times of Crisis", Geneva, 2015
4. See https://www.unodc.org/unodc/en/human-trafficking/
5. See International Centre for Migration Policy Development, Targeting Vulnerabilities: The Impact of the Syrian War and Refugee Situation on Trafficking in Persons —A Study of Syria, Turkey, Lebanon, Jordan and Iraq, Vienna, 2015; and IOM, "Addressing Human Trafficking and Exploitation in Times of Crisis", 2015.
6. See Secours Catholique-Caritas France, Geneviève Colas and Olivier Peyroux, "Trafficking in human beings in conflict and post-conflict situations" 2015.
7. www.unodc.org/documents/treaties/Special/2000_Protocol_to_Prevent_2C_Suppress_and_Punish_Trafficking_in_Persons.pdf
8. See UNODC, Global Report on Trafficking in Persons (2014).
9. See IOM, "Addressing Human Trafficking and Exploitation in Times of Crisis", Geneva, 2015.
10. See https://www.gicj.org/gicj-reports/499-statement-delivered-by-gicj-56-session-cescr-2
11. See A/RES/64/293
---
Day of Remembrance articles by GICJ: