GICJ statement on the human rights situation in the occupied Palestinian territories
18 May 2021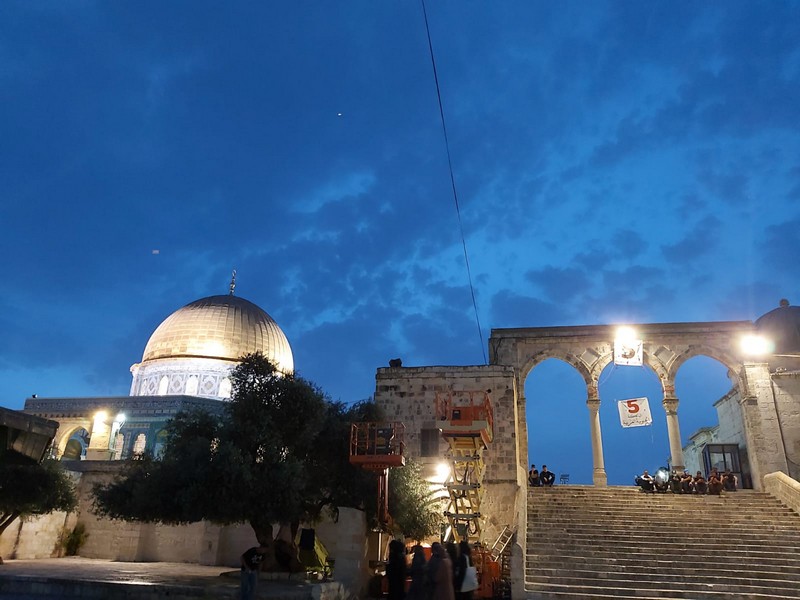 .
GICJ calls upon the international community to immediately and swiftly take action against the alarming escalation of hostilities in the Middle East. In spite of numerous UN resolutions, Israel continues to violate international human rights, humanitarian law and international criminal law by massacring the civilian population in Gaza and in other OPT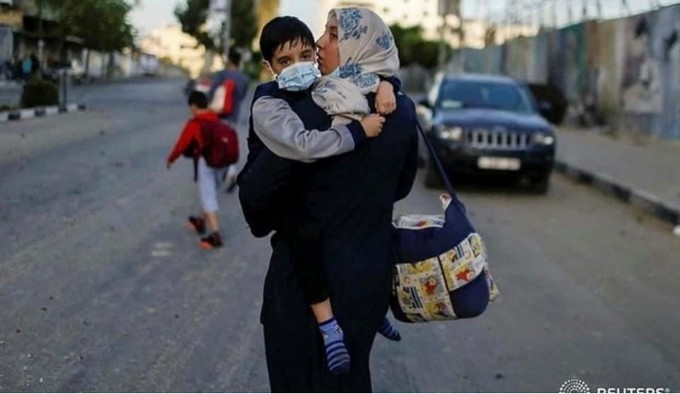 Building on points of conflict that had been festering for years, a number of interrelated incidents in East Jerusalem quickly intensified and became militarized. The main catalyst took place at the entrance of Jerusalem's Old City at the Damascus Gate on April 13, where Israeli authorities barricaded the area and banned East Jerusalem residents from gathering on the gate's step. Palestinian youths were provoked by the placement of metal barriers and began to protest without connection to any political agenda or faction. As a response, on April 19, dozens of young Israeli Jews stalked the streets of Jerusalem, chanting "Death to Arabs" and physically assaulting Palestinians in the city.
On the last Friday of Ramadan, May 7th, the most sacred time of year for Muslims – Israeli forces were shooting rubber bullets and stun grenades at Palestinians inside Al Aqsa Mosque in Occupied Jerusalem, effectively trapping the victims inside. Over 200 Palestinians were wounded, including 88 who were hospitalized. One Palestinian lost an eye, and yet, medics were not allowed through to treat the injured.
Since the beginning of this round of violations, many Palestinians have been facing danger and death. On May 9, Miriam Alafifi, a Palestinian woman, was brutally dragged by her hijab, beaten, and arrested by Israeli forces while defending Palestinian families in the Sheikh Jarrah neighborhood of Jerusalem, where Israeli courts ruled that Palestinians can be evicted from their homes so that Israeli settlers can take them. Once again, on May 10, Israeli forces invaded Al-Aqsa Mosque, firing sponge-tipped bullets, tear gas, and stun grenades. On that day, they injured more than 300 Palestinians, and 228 were taken to the hospital. The mosque invasion and violence carried out against Palestinians was a brutal reminder of how Israeli apartheid works in Jerusalem. On that same day, Israel had fired missiles into Gaza, killing 20 people, including 9 children, and injuring 65.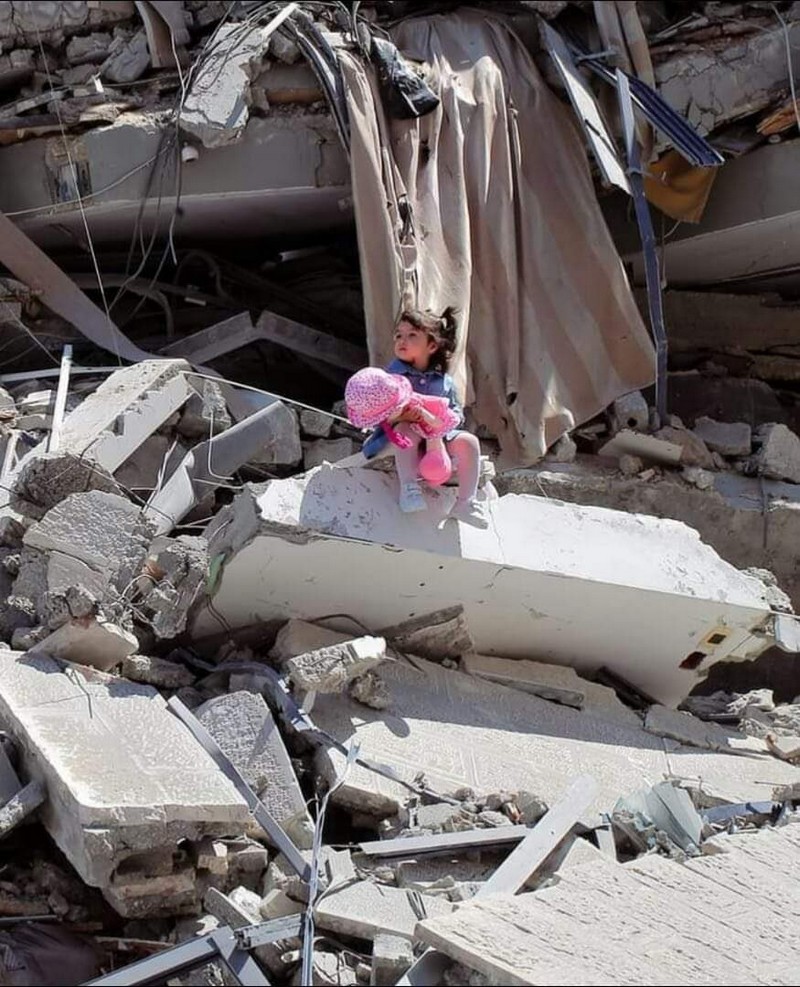 During the past days, Israel has intensified its assault on Gaza with air raids, artillery shells and missiles from the sea, and stepped up the deployment of troops and tanks near the besieged enclave. Casualties in Gaza, as of 18 May 2021, have reached more than 212 people killed, including 61 children, and 1,500 injured. These numbers are yet another proof that the attacks are mostly directed against innocent civilians. Thousands of Palestinians started to flee to the border with Israel as shells are indiscriminately destroying civilian houses and buildings. Even though many civilians in Gaza tried to defend themselves, Israeli police forces fired rubber bullets and stun grenades to destroy their homes, killing them and separating them from their families. In addition, Israeli forces have also committed other attacks, such as the recent bombing against an international media association, which Prime Minister Netanyahu declared a "legitimate target".
The humanitarian situation in Gaza and other occupied territories has seriously deteriorated. The Gaza Strip's economy has buckled, resulting in shortage of water, electricity and medicine for the victims of the conflict. Palestinians are facing grave human rights violations, including violations of the rights to life and physical integrity, discrimination, gender-based violence against women and girls, freedom of movement, arbitrary detentions, torture and ill treatment.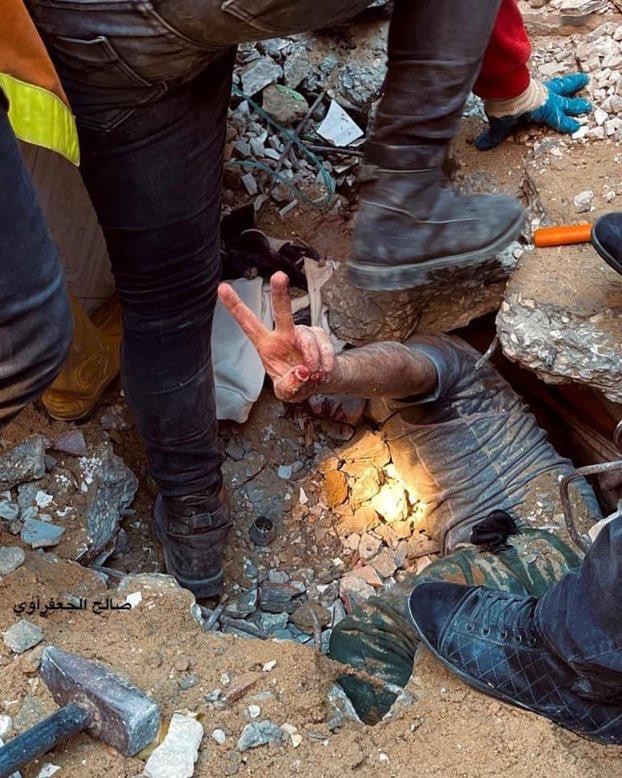 Every minute, different kinds of targets, such as schools, companies, factories, cars, and homes are under threat of a strike. Unfortunately, local news are not widespread enough to reach the outside. Our victims have names, faces, and dreams that are being butchered by war and guns. From those who are 50 years old, such as Ayman Abu Elouf, Hazem Alqamie, and Fawwaz Alkolak; to those who have not yet reached the age of 10, such as Adam Alkolak, Dana Ishkontana, and Zeid Alkolak; the scale of terror, death, and destruction inflicted by one of the strongest militaries in the world against the refugee population it has controlled for years must be the most terrifying event one can witness. GICJ stays abreast of the current situation and is appalled by these horrifying actions, which defy international humanitarian law, especially the Geneva Conventions (1949). Under those premises, the Fourth Geneva Convention should be applied in all matters during the international conflict at hand. As this convention protects civilians, including those in occupied territories, the international community should grasp the grave humanitarian infractions that are occurring in the OPT and consider the additional protocols to the Geneva Conventions, specially Protocol I, relating to the Protection of Victims of International Armed Conflicts. Moreover, international humanitarian law is based on principles that are being challenged by Israeli authorities. Such principles include: the distinction between civilians and combatants and the prohibition of attacks against those hors de combat, a distinction which Israel have failed to take into consideration, given that a large number of children were brutally murdered along with their families, especially in the setting of a mosque.
GICJ is appalled that the Security Council´s inaction with respect to the situation in the OPT and the human rights violations committed against Palestinian civilians, and deplores the ineffectiveness of its three meetings, which failed to make a fair statement serving security and peace. Thus, GICJ regrets the absence of accountability for all the violations in the OPT and urges the Human Rights Council to do all it can within its mandate to stop these violations, convene a special session to discuss the situation and protect the human rights of the Palestinian people.
GICJ condemns any police abuse against Palestinian demonstrators and underscores the importance of the right to freedom of assembly. However Israeli airstrikes continue to flatten families and children. Israeli attacks in the OPT amount to a war crimes thus entailing individual criminal responsibility of those involved. We look forward to the investigation by the International Criminal Court and call the prosecutor to start taking action with regards to the serious crimes contemplated in the Rome Statute: (I) Genocide, (II) Crimes against humanity, (III) War crimes, and (IV) Crime of aggression. We urge the international community to seek justice and accountability for the attacks against the rights of the Palestinian people. Collective punishment is the clear intention of the Israeli brutal attacks against the Palestinian people. Related to this, international criminal law has recognized two crimes against humanity for situations of systematic discrimination and repression: apartheid and persecution. Article 7 of the Rome Statute defines crimes against humanity and, more specifically, apartheid as "inhumane acts… committed in the context of an institutionalized regime of systematic oppression and domination by one racial group over any other racial group or groups and committed with the intention of maintaining that regime". As the State of Palestine is a party in the Rome Statute and the Apartheid convention, the ICC ruled that it had jurisdiction over crimes committed in the OPT. Geneva International Centre for Justice (GICJ) exhorts the ICC Office of the Prosecutor to enhance its formal investigations over the situation in Palestine and seek accountability for the crimes that are being committed.
This collective punishment needs to end NOW.
.
Cliquez ici pour lire l'article en français
Klicken Sie hier, um den Artikel auf Deutsch zu lesen
Haga click aquí para leer el artículo en Españokl
.
Keywords: Palestine Israel  Jerusalem  OPT  Gaza War Crimes Collective Punishment  Genocide Crimes against humanity  International Criminal Court  International Law  International Humanitarian Law Human Rights