GICJ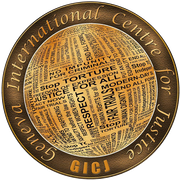 By Anyssa Boyer / GICJ
Indigenous women and girls are increasingly vulnerable to complex and intersectional forms of violence that stem from patriarchal power structures, racial and ethnic discrimination, and socio-economic standing. Women face serious barriers and are confronted with various forms of gender-based violence that hinder the realisation of their human rights. On Monday 20th of June, the HRC held an Interactive Dialogue with Special Rapporteur, Reem Alsalem on violence against women, its causes, and consequences. The discussion shed light on indigenous women's particular vulnerabilities and intergenerational trauma arising from a fear of stigmatisation, language barriers, and re-victimisation risks.
In the presentation, Ms Alsalem thanked the government of Mongolia for its excellent cooperation and constructive dialogue during her visit. She explained that the climate crisis exacerbates the rates of violence against indigenous women, hindering their active involvement in climate conservation practices. Indigenous women also lack recognition as human rights defenders and important agents in our fight against climate change.
Finally, the Special Rapporteur concluded by stating that indigenous women must be recognised as resilient actors and agents of change.
𝐆𝐞𝐧𝐞𝐯𝐚 𝐈𝐧𝐭𝐞𝐫𝐧𝐚𝐭𝐢𝐨𝐧𝐚𝐥 𝐂𝐞𝐧𝐭𝐫𝐞 𝐟𝐨𝐫 𝐉𝐮𝐬𝐭𝐢𝐜𝐞 (𝐆𝐈𝐂𝐉) strongly condemns all sexual and gender-based crimes against women. We commend the Council for bringing indigenous women and girls' voices to light. GICJ urges state governments to protect victims of gender-based violence. We fully extend our support in the fight for the elimination of violence against women and call on state representatives to protect and defend indigenous women and girls' rights. Impunity for crimes against women and girls remains widespread and GICJ implores state governments to hold perpetrators accountable for their actions.