By Tiril Andresen / GICJ
On the 10th of January 2022, UNHCR made a Recommendation for the French and Czech Presidencies of the Council of the European Union (EU). [1] In the appeal, UNHCR urges the European states to actively work together in order to advance the protection of people forced to leave their home. The approach came as a response to the increased use of violent pushbacks at the European borders in the last year. UNHCR stresses the need to take action now, as the number of migrants and refugees fleeing to Europe is currently at a manageable level. 
The Recommendation highlights the problem with having different asylum practices within European countries. As addressed by UNHCR's Representative for EU Affairs, Gonzalo Vargas Llosa, "The EU is a Union based on the rule of law, but we have too often seen divisive and politicized positions and practices that seek to evade asylum obligations". [2] The Recommendation highlights the pressing need for the European States to take a comprehensive approach, seeking to preserve the right to seek asylum. The first step is to start negotiations on how to create sustainable and effective asylum practices. The overall reaching goal should be to better the protection of people fleeing war or persecution.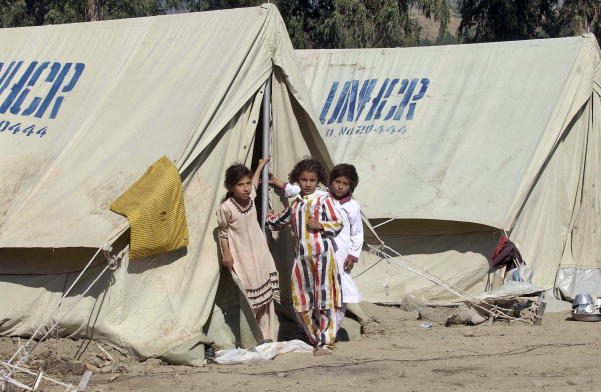 UNHCR identifies and recommends different problematic areas that the Presidencies should focus on when negotiating the asylum reform. First and foremost, there is a pressing need to establish fast and fair asylum procedures. This includes finding new ways to safely return people who need to return to their home country, either voluntarily or because their asylum application has been rejected. For those granted asylum, there should be effective practices in place on how to achieve inclusion, integration and family reunification.  
The appeal also highlights the importance of shared responsibility and solidarity. One way to achieve this is to provide support for the countries that have a high rate of forced displaced people. It is also crucial to address human rights violations at the borders, especially pushbacks at sea, and to establish mechanisms to investigate and sanction the violations. In order to achieve a long-term and sustainable solution, the approach should also focus on addressing the root causes of migration and forced displacement. 
Geneva International Centre for Justice (GICJ) supports the views presented in the UNHCR`s Recommendation. GICJ remains especially concerned about the increasing amount of push backs taking place at the European borders. Hence, we urge the French and Czech Presidencies of the Council of the European Union (EU) to take a comprehensive approach to establish sustainable and effective asylum practices that are shared by all EU member states. It is crucial that the EU makes a coordinated effort to ensure the overall protection of refugees. 
Justice, Human Rights, Geneva, geneva4justice, GICJ, Geneva International Centre For Justice
---
[1] https://www.refworld.org/docid/61d71e864.html  
[2] https://www.unhcr.org/en-us/news/press/2022/1/61dc1f074/unhcr-issues-recommendations-2022-french-czech-presidencies-council-eu.html