By Ryan Whyte / GICJ
UN expert on freedom of opinion and expression believes Hungary's meddling with the free press may create human rights risks ahead of the upcoming general election.
On 22 November, after a week-long visit in Hungary, UN Special Rapporteur, Irene Kahn, has detailed her concerns over the Hungarian government's "reshaping" of the country's media ecology.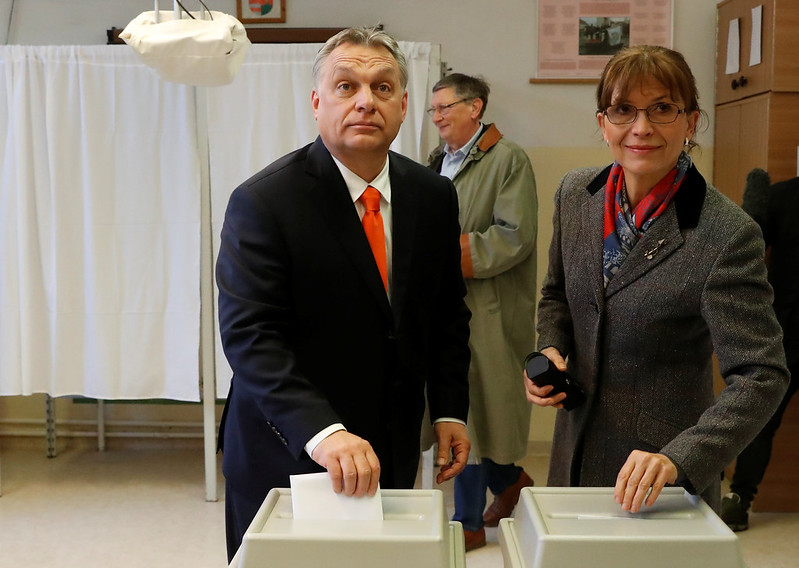 The Hungarian government has been trying to gain control over the media by funding pro-government media outlets while simultaneously ostracizing media outlets and journalists who criticize the government.  The government has been routinely threatening and harassing journalists who criticize government policies. Since the election of Viktor Orbán in 2010, the right-wing government has used smear campaigns against human rights defenders and investigative journalists, which are carried out with the aim of stifling civil society and sending a clear message that there will be prompt retaliation against any form of criticism of the government.
The undermining of media freedom of expression is indicative of oppression and authoritarianism, and the Special Rapporteur has called on the Hungarian state to safeguard editorial freedom and ensure the independence of media regulatory bodies. However, this seems unlikely considering the vast discretion of the Hungarian Media Council, whose members are all chosen by the ruling party.
With the forthcoming Hungarian general election being due to take place in April or May 2022, Ms. Kahn called for monitoring and oversight mechanisms to ensure equal, equitable access of election contestants to media, impartial coverage of information, news, and opinion about candidates and their programmes, and freedom of the media to report freely and of the electorate to seek and receive information from diverse sources.
Geneva International Centre for Justice (GICJ) condemns the disregard of the Hungarian government for media freedom, its dismantling the plurality of the media and suppression of journalistic criticism. GICJ also encourages EU member states to ensure that proper, robust monitoring mechanisms are put in place to ensure the integrity of the forthcoming Hungarian general election. Further, GICJ encourages journalists and activists from outside of Hungary to raise awareness of the government's infiltration of the media and its flagrant disregard of human rights.
  Justice, Human rights, Geneva, geneva4justice, GICJ, Geneva International Centre For Justice