05.06.2020
By: Augustine Sokimi, GICJ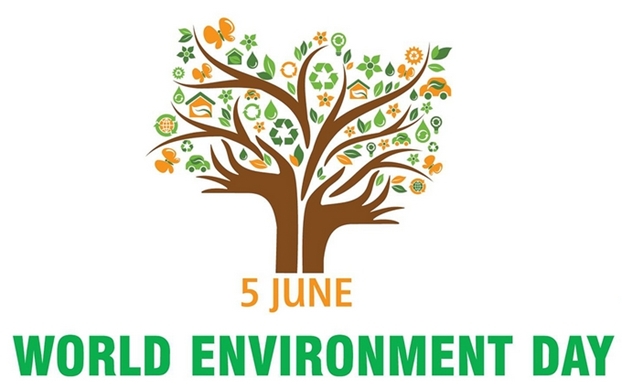 The COVID-19 pandemic has provided much for reflection and discussion moving forward. In light of the evidence that suggests its zoonotic nature, it is highly appropriate that this year's World Environment Day theme "Time for Nature" places COVID-19 centre stage in discussions on biodiversity, especially given the need for multilateralism and international cooperation in finding a resolution. The pandemic calls for states to unite in their response, rather than break ties and issue blame. There is a time for everything and at present, the solution is the priority and there can be no solution without international cooperation.
World Environment Day is an opportunity for states to reflect on the impacts of the COVID-19 pandemic thus far and the need for international cooperation in addressing its future impacts through effective collaboration on public health and perhaps in shedding more light on its zoonotic nature.
On World Environment Day, considerations on effective biosecurity should feature prominently. States should consider and assess appropriate measures to regulate animal to human transmission and any anticipated guidelines to ensure the safe consumption and trade of animal products free from COVID-19. The World Animal Health Organisation's views on the issue would contribute significantly to the discussion moving forward. This will expand the consideration of the pandemic from an environmental perspective, linking animal health and public health.
The intertwined nature of human rights and the environment continues to be realised. Now, more emphatically, is the need for global recognition of the right to a safe, clean, healthy and sustainable environment. The COVID-19 pandemic, a product of nature according to the reliable evidence that is currently available, has had significant impacts on human rights. From self-imposed restriction of movements to public protests involving the use of masks and best attempts at maintaining social distancing, the exercise of human rights by this generation has seen unfamiliar dimensions. Not forgetting the state imposed lockdowns and restrictions through declarations of exceptional circumstances or emergency situations, regrettably many done without the required notification to the Secretary-General under Article 4 of the International Covenant on Civil and Political Rights.
The world faces dire circumstances. Lives are being lost, economies are crumbling, and understandably, initial reactions would be to scream and shout, point fingers, and express anger and distrust. But that simply cannot continue if states are truly committed to overcoming this pandemic in the most expedient and efficient manner possible. The contagious nature of COVID-19 renders any continued attempt to undermine multilateralism and international cooperation illogical. It is time to find common ground and focus on how to best cooperate to find the most effective and expedient resolution.
World Environment Day presents states with that opportunity. A time and space to discuss and assess the environmental impact of COVID-19 on human rights world-wide which demands multilateralism and international cooperation in achieving an effective and expedient resolution.
If states are able to unite and demonstrate the solidarity required to resolve the COVID-19 pandemic, there is potential for a ripple effect that will trickle down towards other priority environmental issues that are impressed upon the world today, including climate change, pollution, water scarcity, food shortages, loss of biodiversity, etc. If states are able to unite now when needed the most, there is hope for similar unity in resolving other priority environmental issues. This is not aspirational but a call to action and the gauntlet has been thrown down.
Today, World Environment Day, Geneva International Centre for Justice challenges state leaders to become global leaders, to unite against the pandemic and to remain united in addressing all other priority environmental issues. The ancient wisdom derived from "united we stand, divided we fall" must be heeded at an international level between States and in inter-governmental bodies, particularly the World Health Organisation.
There is hope in unity.
***
Justice, Human rights, Geneva, geneva4justice, GICJ, Geneva International Centre For Justice