By Bethany Morley / GICJ
This report showcases the dire humanitarian situation in Iraq since the US invasion of the country in 2003. The invasion and illegal occupation were based on lies that have led to unspeakable horrors being committed in Iraq. Systematic and institutionalised human rights violations, the dismantling of Iraqi society, an innumerable number of murders and an alarming lack of accountability characterise this year's report.
Two decades on, the stark reality of the war in Iraq has become increasingly more apparent. The devastating occupation and the annihilation of the country was characterised by the dismantling of Iraqi society, destruction and unimaginable hardship. Furthermore, citizens of Iraq have experienced severe human rights violations such as torture, arbitrary executions, enforced disappearances, violations against human rights defenders and an overall decrease in their ability to practice their fundamental rights.
This report by the Geneva International Centre for Justice (GICJ) provides thematic insight into the immensity of the situation in Iraq. It intends to shed light on the crimes and continual human rights violations that are still being committed in the country. Further, this document also aims to highlight the lack of progress and unwillingness that has been made to hold those who have perpetrated or been complacent to these crimes accountable.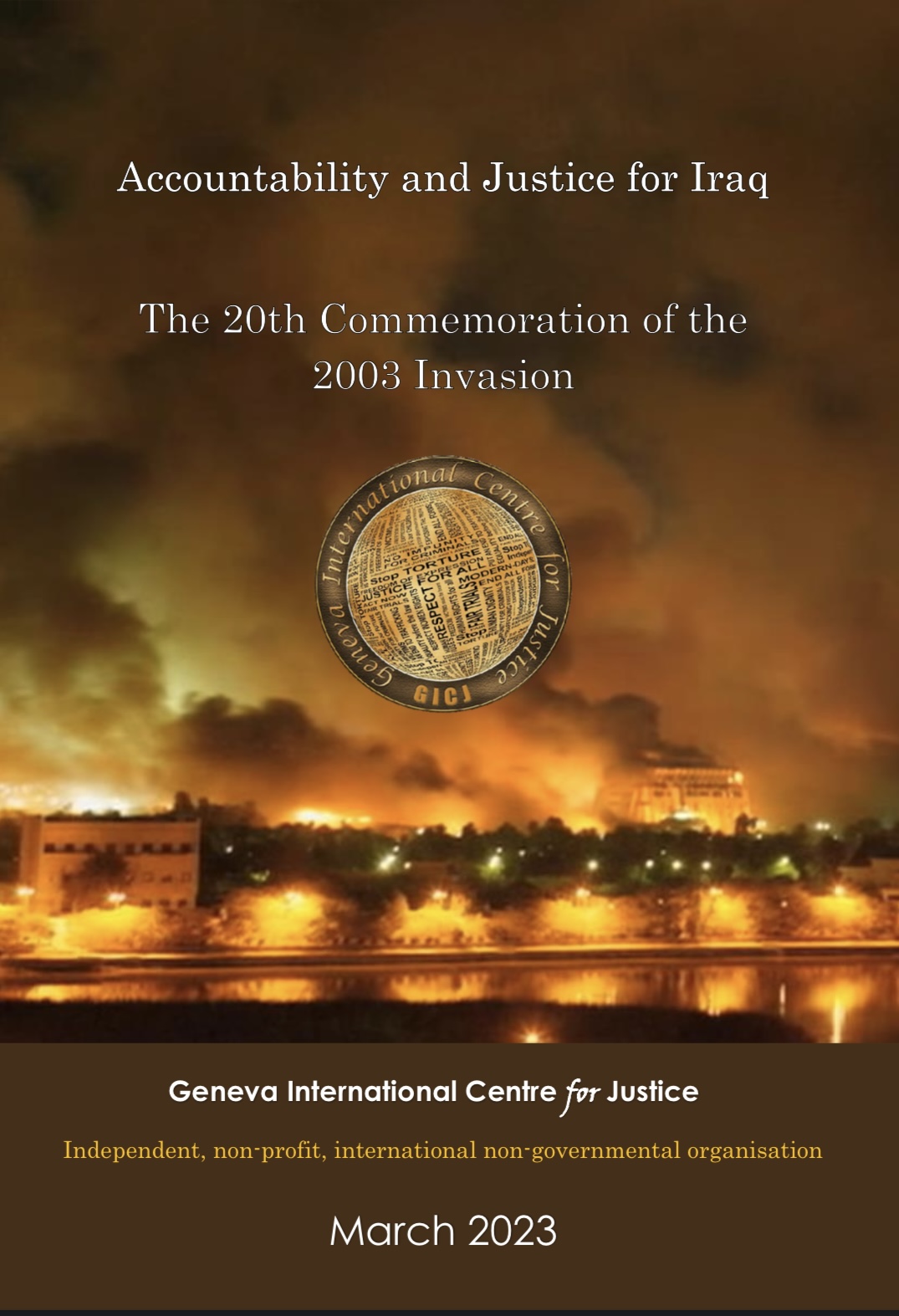 Click on the PDF to read the entire report!