Mosul, the Next on the "Liberation" Agenda: A New Humanitarian Catastrophe Awaiting Iraq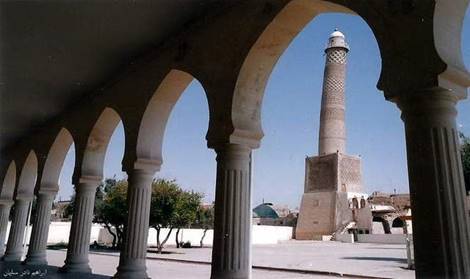 Geneva, 07 October 2016
On 6th October 2016, GICJ wrote to the United Nations Office of the High Commissioner for Human Rights to express its severe concern for the military operations on the city of Mosul which are due to be carried out by the Iraqi authorities and the US-led coalition anytime soon.

GICJ warned the High Commissioner that a massive humanitarian catastrophe will occur in case these operations will be conducted. The scale of destruction and human life loss will most likely be even more catastrophic than in previous operations, such as those of Ramadi, Tikrit, Amerli and Fallujah, due to size and number of inhabitants in the city. GICJ strongly believes that sweeping out Mosul from the map would also mean erasing a last huge part of Iraq's heart and soul. The consequences will be irreversible. 

Background:
Mosul is the second-largest city of Iraq, hosting at present a population of over a 1.5 million. The city, of great cultural, historical and economic importance, has been under control of ISIS since 2014. This has proved devastating for both the city itself and the civilians who inhabit it, who have been victims of the brutal violations of the terrorist groups.

As if this was not enough, the city has been subjected to several aerial campaigns in the past couple of years at the hands of the Iraqi government and the US-led coalition. One of the most destructive airstrikes over the city was carried out on 20th March 2016 and targeted the historical University of Mosul, allegedly thought to be used as an ISIS headquarter. The campaign had devastating consequences and made almost a hundred casualties as well as about 150 injured.
The city has been torn by different devastating forces and it is now next on the governmental agenda to be "liberated" after Fallujah (May-June 2016).

Facts:
In several occasions, latest of which on 2nd October 2016, Iraqi Prime Minister Haider al-Abadi has announced that the battle to retake Mosul from ISIS is imminent.
The operation will most likely follow the same pattern as previous ones: Iraqi security forces, backed by hundreds of militias - supported, trained and armed by Iran- will operate on ground, while Iraqi air forces, supported by a US-led coalition, will attack from above. The battle will be carried out under the pretext of fighting ISIS and therefore will receive wide international support.
Moreover, the government will most likely not develop a comprehensive strategy to allow civilians to flee the city and get humanitarian aid.

It is thought that up to 660,000 people will be displaced along the Mosul corridor following the attack. Up to 1.5 million people are likely to be impacted once the military operation advances into the city.

Furthermore, it is predicted that by the end of the year, as many as 12-13 million people in Iraq may require some form of humanitarian assistance. So far, there are more than 3.3 million civilians displaced in Iraq struggling to survive. 

In these regards, on 29th September, Mr. Bruno Geddo, UNHCR's Representative in Iraq, briefed the international community warning that the preannounced Iraqi military operation to retake Mosul threatens to produce one of the largest man-made displacement crises of recent times.
In such a pre-battle context, GICJ along with many other NGOs, including Human Rights Watch, Amnesty International and some UN agencies such as the United Nations High Commissioner for Refugees (UNHCR) and the United Nations Office for the Coordination of Humanitarian Affairs (OCHA) have warned that the battle in Mosul will most likely lead to a humanitarian catastrophe.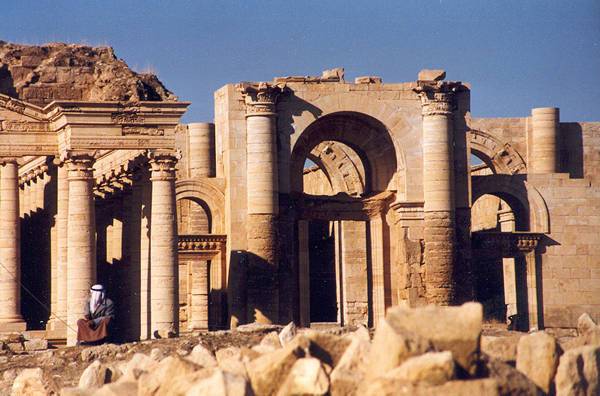 Observations:
During the previous "battle of liberation" of Fallujah, and despite the promises made by the prime minister that sectarian militias would not be allowed to enter the city, the armed groups have in fact occupied the city (until present) and reduced it to nothing more than dust and rubble. Civilians were exposed to the gravest human rights violations, including summary executions, torture and enforced disappearance, for the only fault of belonging to the "wrong" sect.  It is important to reaffirm that these crimes are not individual acts, but rather a systematic strategy of demographical change   orchestrated by pro-government militias, and in particular those belonging to the umbrella organization known as Al-Hashd Al-Shaabi.

In the case of Mosul, it is clear that these groups are going to take part in the battle as they did in previous operations, and that, quite predictably, will be committing crimes against humanity and war crimes of all sorts against one specific component of the Iraqi society: the Sunni Arabs.

GICJ, sent many urgent appeals to warn the High Commissioner Office that Fallujah was not the first nor would be the last city in Iraq suffering this fate, unless real action would have been taken to stop the criminals and bring the perpetrators to justice. Today, GICJ is calling again on the UN High Commissioner to take urgent measures to prevent the military operation on the city of Mosul, and immediately pressure all Member States to stop supporting and cooperating with militias, and instead proceed to delegitimize and depower them in order to forever ban them.

Moreover, GICJ repetitively called on the international community and the UN High Commissioner for Human Rights and his Office to take urgent action to pressure both the Iraqi authorities and the U.S.- led Coalition to immediately stop the indiscriminate bombing and adopt a new approach to fight growing terrorism. Attacking highly inhabited areas by indiscriminate shelling has in fact proven an in-appropriate strategy to defeat the highly dynamic ISIS fighters, and instead caused deaths, harm and displacement of innocent civilians. Today, GICJ renews its calls to prevent Mosul from suffering the same catastrophic fate as other cities in Iraq and rather adopt a strategy to fight terrorism in accordance with human rights law and international humanitarian law.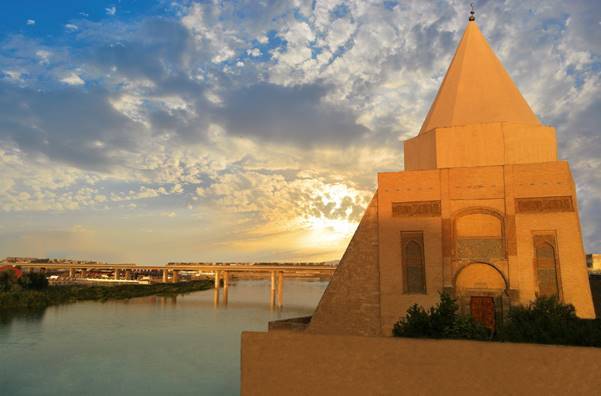 Recommendations:
In light of the alarming situation surrounding the city of Mosul, GICJ urged the UN High Commissioner for Human Rights to:
Do whatever is in his power and mandate to pressure all parties which are preparing to fight in Mosul to refrain from engaging in a military operation which, as already predicted, will result in a humanitarian catastrophe.
Call on all Member States, and especially those who regularly engage with fighting terrorism to adopt a new strategy to eradicate this evil, since destroying entire cities and killing its inhabitants has proved to not have reduced terrorist activities but rather helped them flourish.  
Call on all Member States to immediately stop giving direct or indirect support to pro-government militias given the huge amount of evidence showing the serious crimes against humanity and war crimes they commit.
If the military operation was to be carried on despite all warnings, all parties responsible of the conflict and all relevant UN bodies must be pressured to ensure that an appropriate degree of humanitarian assistance is dispatched with due advance in order to protect the civilian victims during and after the conflict.
At all stages of the conflict, the High Commissioner Office has a duty to pressure all involved parties to comply always and without delay with human rights law and international humanitarian law.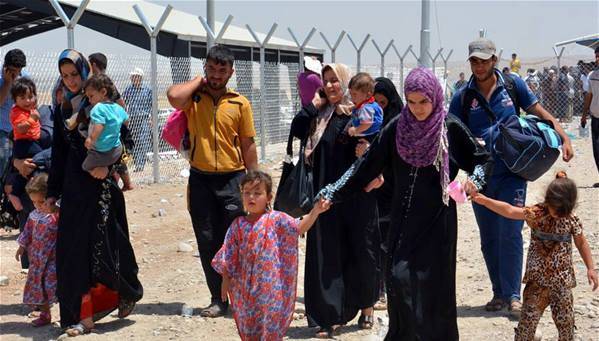 ---
Documenting and reporting human rights violations in Iraq
| | | | | | | |
| --- | --- | --- | --- | --- | --- | --- |
| | Executions | | Human Rights Violations in the context of fight against terrorism | | Peaceful protests | |
| | | | | | | |
| | | | | | | |
| | | | | | | |
| | | | | | | |
| | | | | | | |
| | | | | | | |