GICJ sends urgent appeals to human rights bodies regarding dangers facing peaceful demonstrators in Iraq
Concerned for the rights and safety of peaceful demonstrators, a group that is constantly targeted my Al-Maliki and his government, Geneva International Centre for Justice (GICJ) sent urgent appeals to Ms. Navi Pillay, UN High Commissioner for Human Rights and Mr. Maina Kiai, Special Rapporteur on the rights to freedom of peaceful assembly and association, regarding mass demonstrations which were scheduled to take place on 31 August 2013.

In its appeals, GICJ asked Ms. Pillay and Mr. Kiai to urge Al-Maliki and the Ministry of Interior (the Ministry) to uphold Iraqis' rights to freedom of expression, opinion and to peaceful assembly and association by approving organizers' petition to hold the demonstrations, which only one day prior to the scheduled demonstrations, had yet to be approved. GICJ also expressed its concerns for the safety of organizers and prospective demonstrators.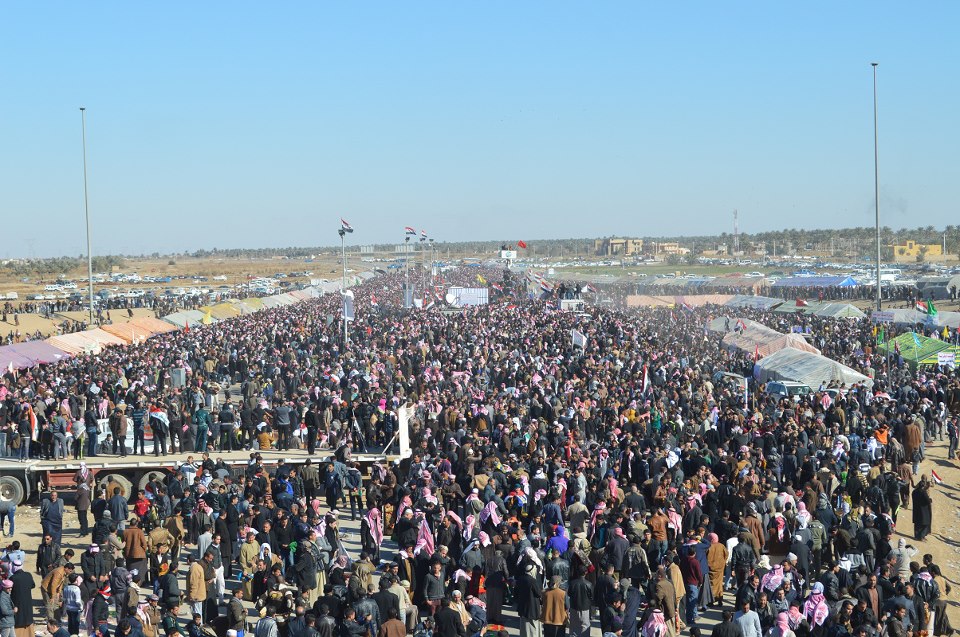 In general the demonstrations are in response to increased frustration with the general deteriorating conditions that Iraqis are forced to endure on a daily basis. More specifically, civil society and concerned Iraqis are demanding a decrease in the amount that members of parliament receive as a retirement pension, as well as a decrease in the salaries and benefits of "special office holders", such as prime minister.  Al-Maliki's annual salary is reported to be $3 million, higher than any other president or prime minister in the world. On average, members of the Iraqi Parliament are also the highest paid elected officials in the world, their salaries ranging from $11,000 to over $30,000 per month—while the average Iraqi is living on a wage of $300 or less per month.

Officials' base salaries are supplemented by lavish privileges such as diplomatic passports for them and their family members, free accommodation at luxury hotels, plots of land in lavish neighborhoods, and allowances for travel and body guards. Adding to this flagrant injustice and inequality, under their pension system, members of parliament receive eighty percent of the amount of their highest salary for the rest of their lives, regardless of how little time they may have served.  Taken together, Iraqi law makers' salaries are equal to that of 75 government employees and approximately 40 times that of average Iraqis. It is in opposition to these injustices that Iraqis will be taking to the streets.

Government's Response

On 27 August 2013, the Ministry delivered a statement declaring that it was aware that a group of Iraqis were planning to demonstrate on the 31st of August to demand the abolition of the parliamentary retirement packages and to call on the government to solve the political, economic and security problems engulfing the country.  The Ministry reminded the organizers of the special circumstances facing the country at the moment, particularly with regards to security and added that "terrorists" want to use these occasions for their benefit in order to weaken the state. The Ministry further assured that it, with the help of military units, will continue to stand against all those who interfere with national security. 

On the same day, the Iraqi General Prosecutor also published a statement on the Iraqi Judicial Council website against the planned demonstrations and calling for their postponement. He reiterated the Ministry's warning of attacks from terrorists and stated that instead of demonstrating, organizers and participants should support the Iraqi government and military and added that all those who do not, "will be thrown in history's garbage." This is just another example of the lack of independence of the Iraqi judicial system and of how Al-Maliki uses this body as a means to achieve his objectives.

Despite this, the organizers have declared that they will proceed with their plans.

The threat to protestors

Based on the Iraqi government's past threats and use of violence against demonstrators, GICJ strongly believes that hundreds of thousands of prospective protestors face impending danger. Since December 2012, peaceful demonstrators have been met by threats and violence on behalf of the Iraqi government. The most tragic and violent case having taken place in April this year in Al-Hawija, where over 200 protestors were killed or wounded by military and security forces during a raid ordered directly by Prime Minister Al-Maliki.

In the immediate aftermath of the Al-Hawija massacre, General Ali Ghaidan Majid, the Iraqi Land Forces Commander, openly threatened protestors around the country, reaffirming that he was both authorized and determined to take serious actions against all demonstrators.  To further highlight the continued threat of violence facing demonstrators one need only refer to a speech given by Al-Maliki on 18 August 2013, in which he promised to end any and all demonstrations against the political process in Iraq and declared that as was the case in Egypt, his government is capable of putting an end to the demonstrations and could do so in less than an hour.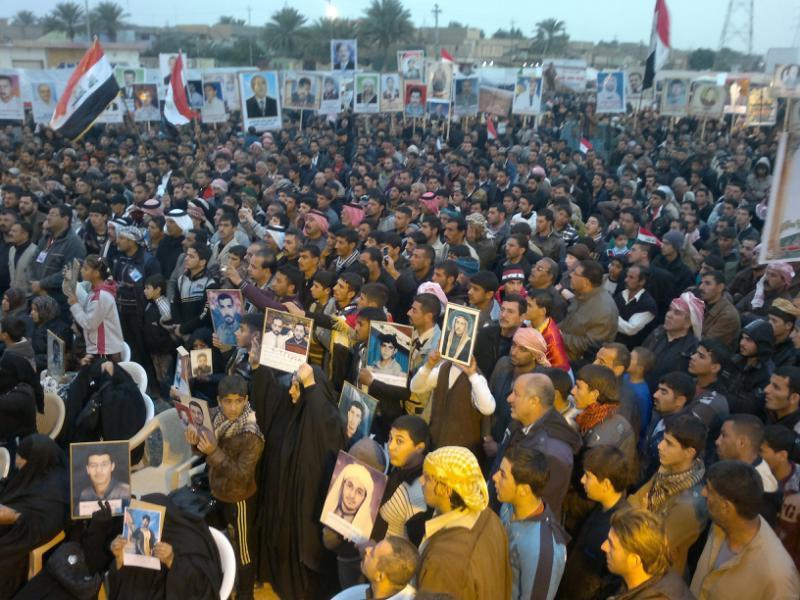 Peaceful demonstrators have been attacked and killed by government forces before, who then blame terrorists for the bloodshed. It is in light of these past tragedies that GICJ requested in its urgent appeal that action be taken so as not to permit the 31st of August to become one of those occasions. Further, GICJ requested the High Commissioner to urge the government of Iraq to fulfil its obligations under Iraqi and international law by providing adequate protection to demonstration participants.

GICJ, along with its partner NGOs will raise this issue during the 24th session of the Human Rights Council.
Documenting and reporting human rights violations in Iraq
| | | | | | | |
| --- | --- | --- | --- | --- | --- | --- |
| | Executions | | Human Rights Violations in the context of fight against terrorism | | Peaceful protests | |
| | | | | | | |
| | | | | | | |
| | | | | | | |
| | | | | | | |
| | | | | | | |
| | | | | | | |