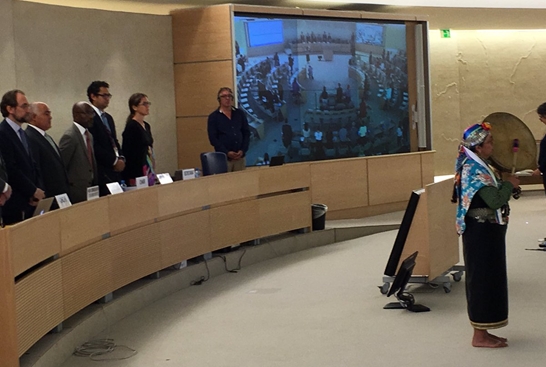 The 10th Session of the Expert Mechanism on the Rights of Indigenous People's (EMRIP) took place at the United Nations Office at Geneva, from 10 July to 14 July 2017. Representatives from States, indigenous people, indigenous peoples' organisations, civil society, and inter-governmental organisations participated at this meeting.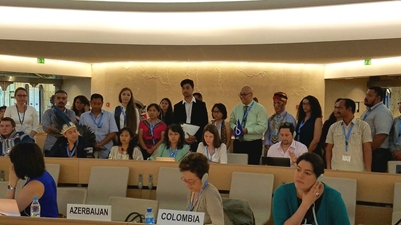 Despite recent advances on the rights of indigenous people there remains a lot that needs to be done. Geneva International Centre for Justice (GICJ) is well aware of the various dire situations that indigenous people face across the globe, and therefore, supports the United Nations Declaration on the Rights of Indigenous People (UNDRIP) and calls for its full implementation.
The many hardships that indigenous people encounter in many regions of the world must be acknowledged and brought to the attention of the international community, and especially governments as they are obligated to guarantee the full rights of indigenous people. Poignant issues such as self-determination, education, land rights, discrimination, and intellectual property need to be addressed with respect to the United Nations Declaration on the Rights of Indigenous Peoples (UNDRIP) in accordance with international law and international humanitarian law.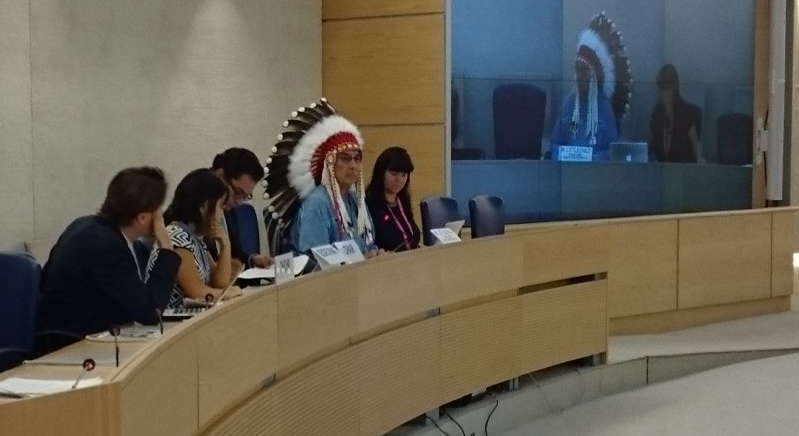 Chief Wilton Littlechild delivers a statement on the 10th Anniversary of the UN Declaration on the Rights of Indigenous Peoples
GICJ is particularly concerned about the violations, abuses, and incarceration of people from the indigenous community who in some cases are also human rights and environmental defenders. Transnational corporations, extractive industries, and other big businesses have been found guilty on numerous occasions of such violations yet they often escape accountability due to their influence and financial power. Moreover, they have capabilities and means to obtain para-militaries that engage in illegal activities for the sake of profit at the expense of indigenous peoples and their lands.  

GICJ also notes and strongly condemns the various forms of discrimination and intolerance that many indigenous people face due to their ethnicity, cultural background, or way of living. To eliminate these injustices towards indigenous peoples GICJ highly recommends that all relevant parties implement UNDRIP as it provides a relevant and practical framework as well as best practices.