By Patricia Jjuuko / GICJ
Violence against protesters by Sudan's security forces has continued to escalate in Khartoum and other cities despite continued calls for restraint by the United Nations. At the close of 2021, the UN Human Rights Office of the High Commissioner reported attacks against protesters and the media, and unsuccessfully urged restraint against escalating violence.  
On October 25 2021, the Sudanese military led by General Abdel Fattah al-Burhan, took full control of the government in a military coup. A month later, Sudan's ousted Prime Minister Abdallah Hamdok was reinstated through a deal with the military that called for an independent technocratic cabinet under military oversight. This development was met with resentment and seen as a compromise to the military rule that had been in control of the country for over five decades.
Hamdok became Prime Minister in a transitional arrangement in August 2019, at the behest of a popular uprising that led to the overthrow of Sudan's long-serving president, Omar al-Bashir. The people of Sudan desire a democratic transitional government and elections at the end of the transitional period. 
The 2nd of January 2022 saw Abdallah Hamdok step down as Prime Minister. According to Hamdok, mediation attempts with both civilian and military officials "to achieve the necessary consensus" to deliver peace, justice and avoid bloodshed had failed."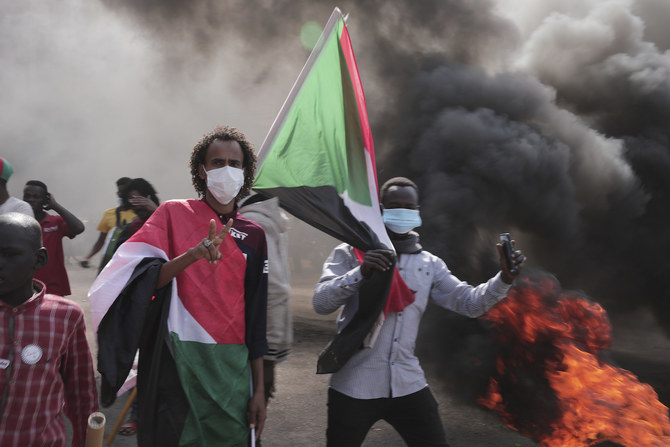 The Prime Minister's resignation follows weeks of protests and demonstrations against the military. Tens of thousands of protesters have been gathering in the cities of Khartoum, Omdurman, Port Sudan in the east and Nyala since the coup. Protesters have reportedly marched orderly and in a peaceful manner chanting against military rule. For all that, they have still faced a heavy security crackdown that has killed 57 known people and injured hundreds. Authorities are reportedly using live fire and tear gas to disperse protesters. 
The OHCHR has spoken against the forceful methods of the authorities towards the protesters urging them to, "refrain from unnecessary and disproportionate use of force". 
Geneva International Centre for Justice (GICJ) is deeply concerned with the escalating violence and strongly condemns the use of force towards protesters in Sudan. As a democracy, Sudan is called upon to respect the protesters' peaceful assemblies and freedom of expression–rights that are intrinsic to any democracy. These rights are also in line with International law and the United Nations' Universal Declaration of Human Rights as articulated in Article 19.
  Justice, Human Rights, Geneva, geneva4justice, GICJ, Geneva International Centre For Justice