By: Beatrice Serra
 Introduction
Every year, on October 2nd, the international community observes the International Day of Non-Violence. Such a momentous day corresponds to the birthday of Mahatma Gandhi, leader of the Indian independence movement, who is remembered for his firm adherence to the philosophy and practice of non-violence even under oppressive conditions.
In this context, the p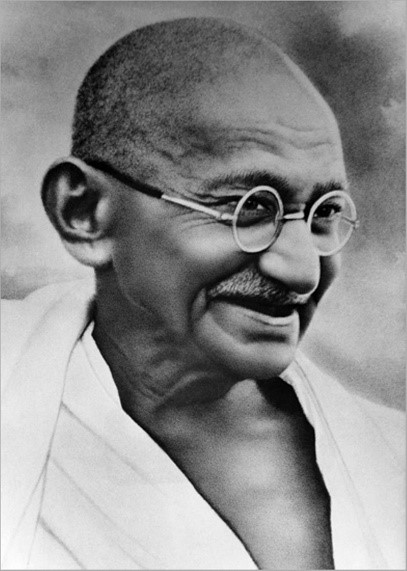 rinciple of non-violence, also known as nonviolent resistance, is based on the refusal to use physical violence to achieve social or political change. Quoting Professor Gene Sharp, "Nonviolent action is a technique by which people who reject passivity and submission, and who see struggle as essential, can wage their conflict without violence. Nonviolent action is not an attempt to avoid or ignore conflict. It is one response to the problem of how to act effectively in politics, especially how to wield powers effectively." [1] 
The International Day of Non-Violence was first observed in 2007 when the UN General Assembly passed resolution A/RES/61/271  reaffirming the "universal relevance of the principle of non-violence" and the desire "to secure a culture of peace, tolerance, understanding, and non-violence." [2] According to India's Minister of State for External Affairs, Mr. Anand Sharma, the 140 co-sponsors of the resolution reflected the universal respect for Mahatma Gandhi and the enduring relevance of his philosophy.
"Non-violence is the greatest force at the disposal of mankind. It is mightier than the mightiest weapon of destruction devised by the ingenuity of man".
Mahatma Gandhi
Declaration and Program of Action on a Culture of Peace and Non-Violence
The main aim of the international community in celebrating the Day of Non-Violence is to spread the message that disagreements between nations can be solved by establishing peace talks rather than restoring to war. The status of peace does not exclusively refer to the absence of conflict, but also requires a positive, dynamic participatory process where dialogue is encouraged, and conflicts are solved in a spirit of mutual understanding and cooperation". [3]

At its fifty-third session (1998), the General Assembly proclaimed the first decade of the twenty-first century (2001-2010) as the International Decade for a Culture of Peace and Non-Violance for the Children of the World (resolution 53/25). It also  adopted the Declaration and Programme of Action on a Culture of Peace (resolution 53/243). The main idea is that children are the most vulnerable individuals and victims of violence. Still, they are also the leaders of our future. Achieving a culture of peace and non-violence will be possible only by education and empowering children. Quoting Mahatma Gandhi, "If we are going to bring about peace in the world, we have to begin with the children." [4]
UN resolution A/53/243 called for the program of action to include eight action areas:
Culture of peace through education;
Sustainable economic and social development;
Respect for all human rights;
Equality between women and men;
Democratic Partecipation;
Understanding, tolerance, and solidarity;
Participatory communication and the free flow of information and knowledge;
International peace and security.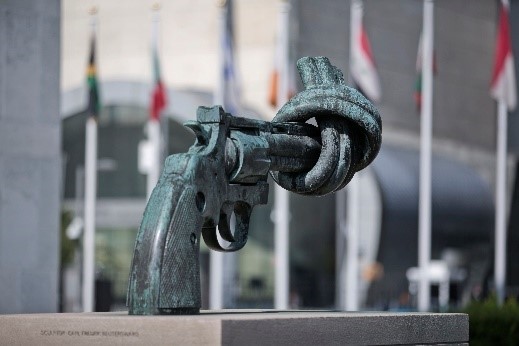 Spreading a culture of peace in the twenty-first century is crucial due to the persistent proliferation of violence and conflict in numerous world areas. Furthermore, discrimination, intolerance, and hate speech - including on the ground of race, color, sex, language, religion, political or other opinions, national, ethnic or social origin, property, disability, birth, or another status - are worldwide threatening trends which constantly put at risk peace, stability, and security. [5]
Moreover, the culture of peace is strictly related to the sustainable development agenda. Goal 4.7 of Agenda2030 includes the promotion of a culture of peace and non-violence, among others. At the 20th Anniversary of the Culture of Peace, the theme for the High-Level Forum, "The Culture of Peace: Empowering and Transforming Humanity," reflected the crucial value of the culture of peace for the transformative 2030 Agenda. [6]
 Position of Geneva International Center for Justice
Geneva International Center for Justice strongly supports the principle of non-violence and encourages the international community to not restoring to physical violence for achieving change. Considering the numerous conflicts and grave human rights violations, including discrimination, torture, extrajudicial killing, and other abuses, GICJ urges States and all parties involved to promote peace talking and negotiation, putting warfare aside.
---
[1] G. Sharp, The Politics of Nonviolent Action, 1973, as quoted in https://www.un.org/en/observances/non-violence-day.
[2] General Assembly resolution A/RES/61/271: https://undocs.org/A/RES/61/271.
[3] Declaration and Programme of Action on a Culture of Peace, A/RES/53/243, https://undocs.org/A/RES/53/243.
[4] Ashley J. Ward, Developing A Culture Of Peace And Non-violence Through Education, https://www.mkgandhi.org/articles/peace4.htm.
[5] Declaration and Programme of Action on a Culture of Peace, A/RES/53/243, https://undocs.org/A/RES/53/243.
[6] General Assembly of the UN, High-Level Forum on the Culture of Peace – 20th Anniversary, https://www.un.org/pga/73/event/high-level-forum-on-the-culture-of-peace-20th-anniversary/.
Justice, Human rights, Geneva, geneva4justice, GICJ, Geneva International For Justice