26.06.2020
The 26th of June each year, marks the United Nations International Day in Support of Victims of Torture. The day was officially instituted in 1998. On this special day, the international community is required to stand in solidarity with the victims of torture.
This report will highlight the numerous ongoing crimes of torture around the globe. Torture is widely used as a method of punishment, intimidation and interrogation. This report will look closer to the situation in China, Myanmar, the Middle East, the United-States and the United- Kingdom.
Every day of the year, Geneva International Centre for Justice (GICJ) remains dedicated to fighting violations. Torture remains among the most horrendous violations of human rights. GICJ advocates for its preclusion, and for compensation and reparation to victims and their families. The elimination of impunity and complicity are vital in the international community's fight against torture and its perpetrators.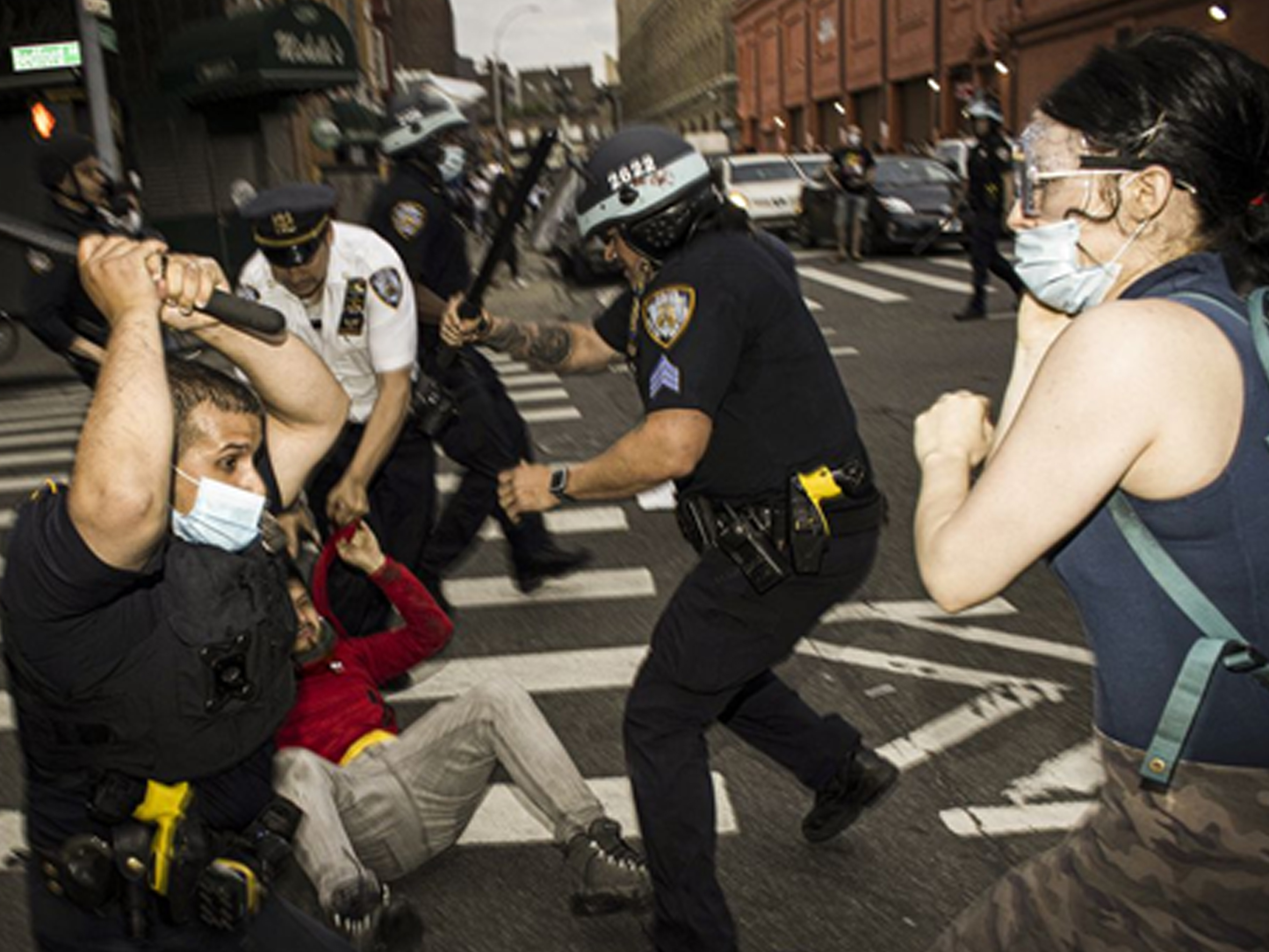 Introduction
The United Nations Convention Against Torture and Other Cruel, Inhuman, or Degrading Treatment or Punishment ('CAT') requires state parties to take measures to end torture within their territorial jurisdiction and to criminalize all acts of torture. Article 1 of CAT defines as "any act by which severe pain or suffering, whether physical or mental, is intentionally inflicted on a person for such purposes as obtaining from him or a third person information or a confession, punishing him for an act he or a third person has committed or is suspected of having committed, or intimidating or coercing him or a third person, or for any reason based on discrimination of any kind, when such pain or suffering is inflicted by or at the instigation of or with the consent or acquiescence of a public official or other person acting in an official capacity." The CAT definition of torture is, therefore, more specific in its application than that provided for under Article 7 of the International Covenant on Civil and Political Rights ('ICCPR') which provides a general prohibition of torture or cruel, inhuman or degrading treatment or punishment and mentions in particular, the subjecting of persons to medical or scientific experimentation without their consent. The provisions are by no means mutually exclusive and can operate in tandem towards the common objective of ensuring the prohibition of torture in all its forms and in all circumstances.
Legal framework against torture
The prohibition of torture is a recognized jus cogens, rendering its prohibition non-derogable. In no circumstances or emergencies is torture permitted under international humanitarian and human rights law. States are subject, among other international, regional, and national legislation, to the following:
The Convention Against Torture – Thus far, 169 states are party to CAT.
Article 3 of the Geneva Conventions – 196 states are party to the Geneva Conventions and bound by this Article, making it universally applicable.
Article 5 of the Universal Declaration of Human Rights (UDHR) – this sets out fundamental human rights that are universally agreed upon, and which eventually went on to become protected by covenants of international law.
Article 7 of the International Covenant on Civil and Political Rights – the ICCPR has 173 state parties and 6 signatories.
Current Instances of Torture
Torture, still today continues to be widely used in every part of the world. The following is a brief update on recent trends in various states that require international scrutiny and that raise particular human rights concerns, including on the use of torture despite its prohibition under international law.
China
Since 2017, China has adopted a policy of what it calls "de-extremification", which has involved, among other things, the internment of nearly one million Uighur Muslims in the Xinjiang province. This internment has involved surveillance, political indoctrination, and forced cultural assimilation. In its "vocational training centres", the human rights community has documented the use of torture in the form of intimidation, involuntary detention, shackling, physical restraint, etc. No one appears to be freed from these camps of late, making the provision of compensation almost impossible. China has signed or ratified all of the above treaties. From 2017 to 2020, the situation has not alleviated and the "vocational training centres" have been revealed to be indoctrination camps, essentially devised to convert the Uighur Muslims away from their Islamic faith through various methods which include torture, and cruel, inhuman, and degrading treatment. China has proceeded to do this through its Counter-Terrorism Law which has defined "terrorism" and "extremism" in a broad and imprecise manner which allows them to apply the law in a manner which targets the Uighur Muslims in the Xinjiang province as a people. This much has been recognized by the Special Rapporteur on the promotion and protection of human rights and fundamental freedoms while countering terrorism; the Working Group on Arbitrary Detention; the Working Group on Enforced or Involuntary Disappearances; the Special Rapporteur on the right to education; the Special Rapporteur on the promotion and protection of the right to freedom of opinion and expression; the Special Rapporteur on the rights to freedom of peaceful assembly and association; the Special Rapporteur on the right of everyone to the enjoyment of the highest attainable standard of physical and mental health; the Special Rapporteur on the situation of human rights defenders; the Special Rapporteur on minority issues; the Special Rapporteur on the right to privacy; the Special Rapporteur on freedom of religion or belief; and the Special Rapporteur on torture and other cruel, inhuman or degrading treatment or punishment in their joint letter of 1 November 2019.
Myanmar
The Myanmar government is responsible for crippling human rights violations, including murders, torture, and genocide of the Rohingya Muslim population in the Rakhine State. The military was responsible for the indiscriminate killing, gang rapes, assaulting children, and burning villages. More than 700,000 Rohingya Muslims were forced to flee across the border to Bangladesh. The government of Myanmar promised repatriation, in a tripartite agreement made with Bangladesh and the UN. However, it has not honoured this promise, and has not dismantled its discriminatory laws and practices, nor has it provided citizenship for the Rohingya, or compensation to the families of victims. Myanmar is neither a party to CAT nor ICCPR. On 20 January 2020, the International Court of Justice upheld the application of The Gambia for provisional measures to preserve certain rights of Rohingya Muslims in Myanmar following a comprehensive assessment of the flagrant violations of human rights that were taking place in the Rakhine State. The Gambia contended that Myanmar's military and security forces and persons or entities acting on its instructions or under its direction and control have been responsible, inter alia, for killings, rape and other forms of sexual violence, torture, beatings, cruel treatment, and for the destruction or denial of access to food, shelter and other essentials of life, all with the intent to destroy the Rohingya group, in whole or in part. The International Court of Justice found that there was a prima facie case and ordered the provisional measures.
Iraq

Since 2003, Iraqi authorities have regularly and extensively used torture methods such as waterboarding, beating, suspension from the ceiling, etc. in its prisons. Far from providing reparations, the cruel measures used in Iraq leaves victims physically and mentally weak and terrified, so much so that they often (even fallaciously) confess to crimes to escape torture. This is aggravated by the fact that there is absolutely no accountability for the government and perpetrators, due to the raging corruption and widespread use of this practice. The international community continues to remain problematically unresponsive, taking no action to ensure accountability. The use of torture was increased after the defeat of ISIL, on anyone with any alleged connection to ISIL, admittedly for public relations purposes to put public fears to rest. Iraq is a party to all of the above treaties, and its Constitution prohibits all forms of torture, and necessitates redress to victims. Since October 2019, there have been mass demonstrations in Iraq opposing the sectarian system of governance in Iraq and calling for a change in system. These demonstrations have been met by the abduction and assassination of protestors. More than 700 protesters were killed and more than 24000 injured from 1 October 2019 to 25 May 2020. There are also more than 3000 cases of arbitrary arrest of demonstrators, and more than 170 cases of enforced disappearances. To intimidate the demonstrators, more than 150 human rights defenders and civil activists were either assassinated or faced assassination attempts. Most of these cases occur while the activists were returning to their homes from the demonstrations. The killing, abduction and torture of peaceful demonstrators occurs with impunity as there is no effort by the Iraqi government to hold perpetrators accountable. The Iraqi government has been implicated directly in abductions and also indirectly through their affiliations with militias involved in various abductions. The abductions are executed to, inter alia, acquire information from peaceful protestors through torture and intimidation.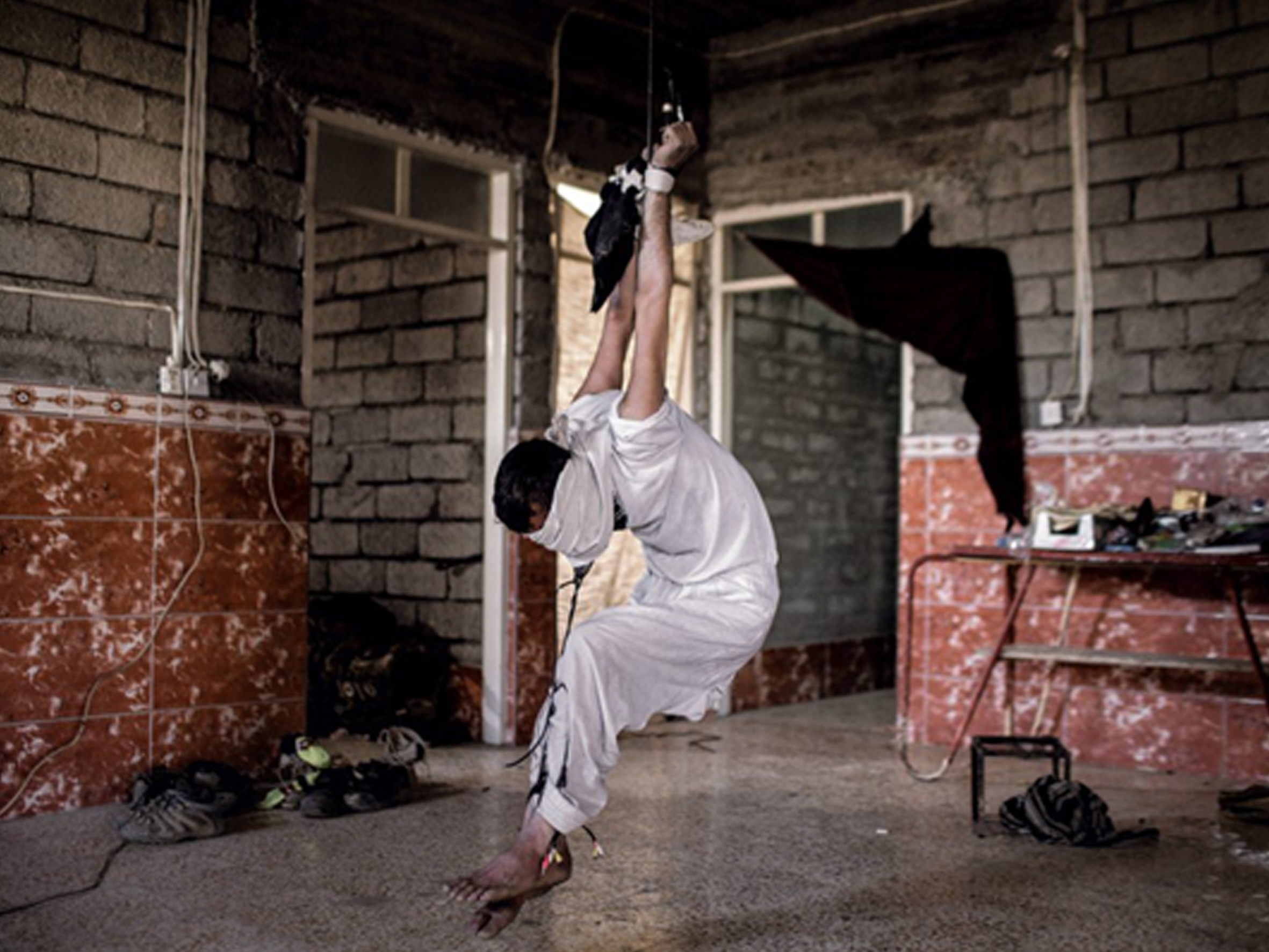 Israel
Israel has followed a policy of "coercive interrogation" for a long time, arguing that imposing physical harm on a few people to protect the majority is morally acceptable. In particular, this has been prevalent in the Occupied Palestinian Territories, against Palestinian prisoners. It includes methods such as beatings, hanging, immersion in different temperatures of water, cuffing, etc. Despite this being a long-standing policy, in one of the grossest international double standards of all time, Israel was still elected Chair of the Sixth Committee in 2016, the UN body that oversees issues relating to international law. Israel is a party to all of the above treaties, yet continues to violate all the protections that should be afforded to the Palestinian people. Despite the recent and current outbreak of COVID-19 pandemic, Israel has refused to release Palestinian prisoners in vulnerable groups although has done so for Israeli prisoners. The discrimination with which Israel exposes Palestinian prisoners in vulnerable groups to COVID-19 without care or regard is tantamount to cruel and inhumane treatment. The continued application of Military law on the Palestinian peoples further allows Israel's mistreatment, including torture, of Palestinian prisoners to proceed unchecked without accountability and in flagrant violation of their jus cogens right to be free from torture and cruel, inhuman and degrading treatment. Israel has further expressed a clear intention to annex parts of the West Bank, following the US "peace to prosperity" plan which is essentially a plan to undermine the peace and prosperity of the Palestinian people. The US support is a clear indication of their intention to deny decades of international law which has developed consistently to prohibit annexation through force and the movement of civilians of the occupying power into territories under belligerency occupation. The Israeli and US annexation plans are likely to create a modern-day apartheid system in the West Bank, and as the history of apartheid has clearly established, such a system will facilitate violations of human rights to run rampant, including the torture, and cruel, inhumane and degrading treatment of the Palestinian people.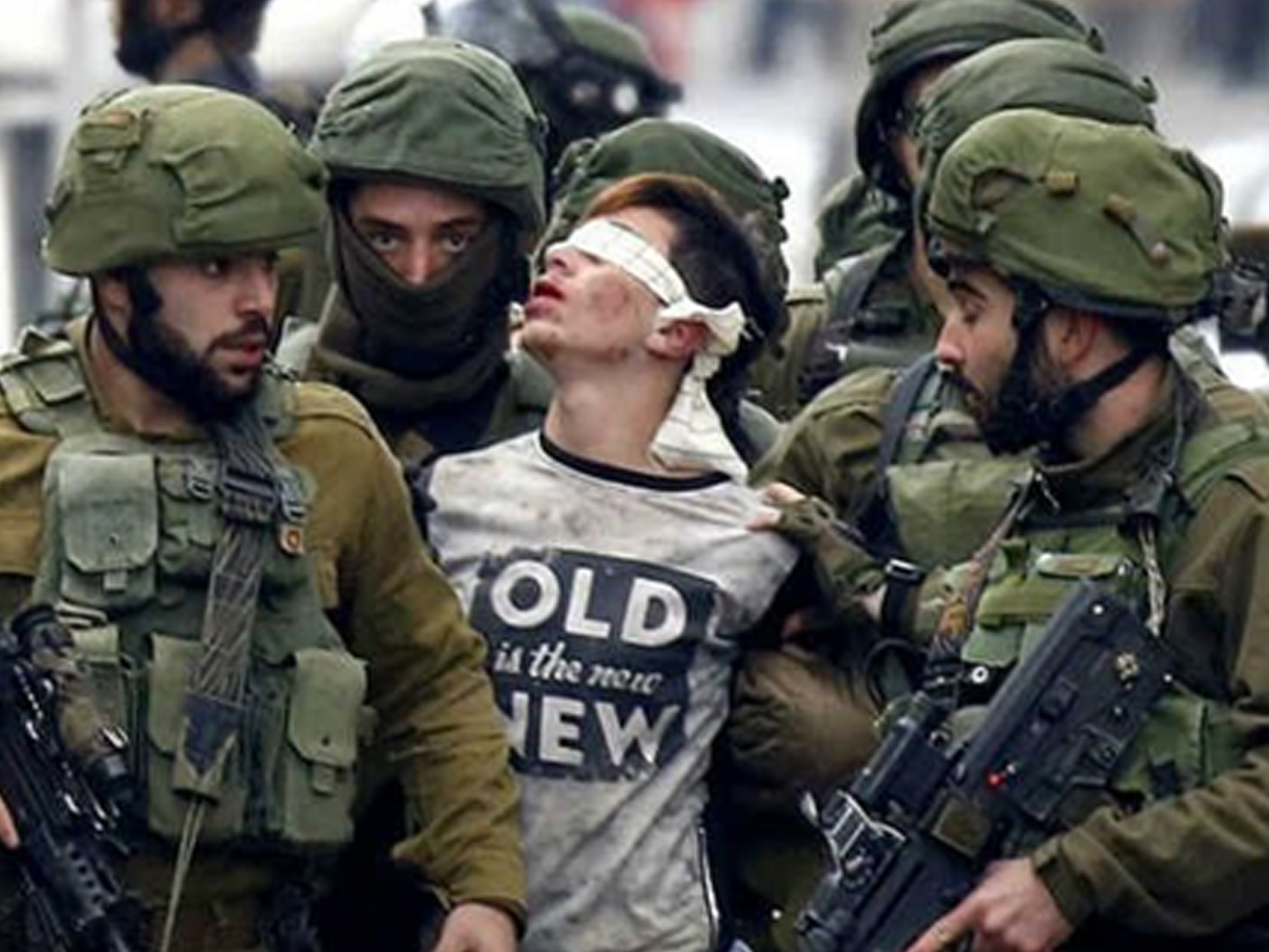 United States
In Iraq itself, during the 2003 US-led invasion, torture was practiced in prisons by US troops on dissidents, for which reparations still have not been provided. When news first became public, the US shirked accountability for it, calling it "disgraceful conduct" by a "few American troops who dishonored" the country. An example is when an Iraqi person led a team of journalists to a site to document evidence of ill-treatment and torture by the US troops, for which he was severely tortured. He was reportedly mauled by the troop dogs, subjected to electric shocks, hung, and starved. The US has a long history of employing torture to meet the ends it creates for itself, all while assuming a moral higher ground. This is unacceptable, and on this day, we stand with victims in advocating for accountability for all perpetrators, no matter how large they stand on the global stage.
We further draw attention to the US's own internal mistreatment of its people which has given rise to the Black Lives Matter movement following the killing of George Floyd on 25 May 2020 by Minneapolis police officers in a manner that clearly amounts to cruel, inhumane and degrading treatment. The US has institutionalised racism and under its current leadership, the divide has only deepened with the growing prevalence of racist and xenophobic policies targeting refugees and asylum seekers, and neo-Nazi ideologies being touted through hate speech masked by guarantees of freedom of expression and opinion. The mistreatment of the American people, particularly persons of African descent, the Islamic faith, refugees and asylum seekers is a telling factor in the US open condonement of the annexation of parts of the West Bank and disregard for the fact that it will create an apartheid system which will accelerate and exacerbate human rights violations, including the torture of Palestinian people.
United Kingdom
The UK was also part of the coalition that invaded Iraq, and also operated detention centres where torture, sexual violence, and other ill-treatment were regularly practiced between 2003 until its withdrawal. Some died as a result of the mistreatment or were killed by soldiers. However, even after a decade, it still delays justice for victims, much like its US allies. After bureaucratic manipulations and political interference, victims of torture and their families have still not received justice. This is despite the fact that a "Iraq Inquiry" Council established by the UK government of the time found that the circumstances in which "it was decided that there was legal basis for UK military action were far from satisfactory". The British High Court concluded that its troops had breached the Geneva Conventions. While this acknowledgement is a first step in the process of compensating victims, a delay in justice is just as bad as remaining unaccountable. We urge the government of UK to speed up its redress procedures for victims.
Moreover, similar to the US, the Black Lives Matter movement has revealed much about the institutionalised racism inherent in the UK and how it creates conditions conducive to the violation of human rights of the discriminated groups, including through torture, and cruel, inhumane, and degrading treatment.
7. Iran
In Iran, torture and ill-treatment of detainees in order to obtain confessions is widespread. During their imprisonment, detainees suffer from prolonged solitary confinement, severely overcrowded and insanitary conditions with inadequate food and exposure to extreme temperatures. Several forms of cruel and degrading punishment are also imposed by courts; these, mostly occurring in public, often fall within the framework of the so-called "retribution-in-kind" (qesas) and they include flogging, blinding and amputation. In June 2015, a Deputy Prosecutor General in Shiraz announced that 500 people had been arrested and 480 of them had been tried and convicted within 24 hours for publicly breaking their fast during Ramadan. Most received flogging sentences administered by the Office for Implementation of Sentences.

The Iranian government has used torture and cruel, inhumane and degrading treatment against those that voice dissent and opposition, including detained protestors. Protests over the economic conditions within Iran have plagued the country for the past several years. Since 2017, there have been numerous and repeated protests over the economic policies of the country, building on top of existing distrust and resentment towards the government. While these protests have originally begun due to increased prices of basic goods, it expanded to additionally protest the corruption of Ayatollah Ali Khamenei and his government.

On 8 November 2018, the Iranian government executed 22 persons, all of whom are ethnic Arabs from the southwestern city of Ahwaz. The authorities did not announce the full names of the concerned individuals and refused to disclose any further details surrounding the deaths. It is likely that the executions were carried out in retaliation to an attack on a military parade of 22 September 2018, the responsibility for which had been claimed by multiple actors. Following the attack on the parade, the authorities declared to wage a campaign against Ahwazi Arabs, arresting hundreds in the region, and promising a 'deadly and unforgettable' vengeance. Between 24 and 25 September 2018, many individuals together with their family members, including women, children and the elderly, were arrested, and detained in unknown locations. The families of the victims claimed that they had no relation to the above-mentioned attacks and confirmed that apart from the 22 executed, around 600 more remain in incommunicado detention. Additional information has shown that the executed individuals were mostly human rights activists, people involved in cultural activities and events, poets, intellectuals, and they were not members of armed terrorist groups. The information gathered by GICJ confirmed that all arrested persons were subjected to cruel torture and inhuman treatment.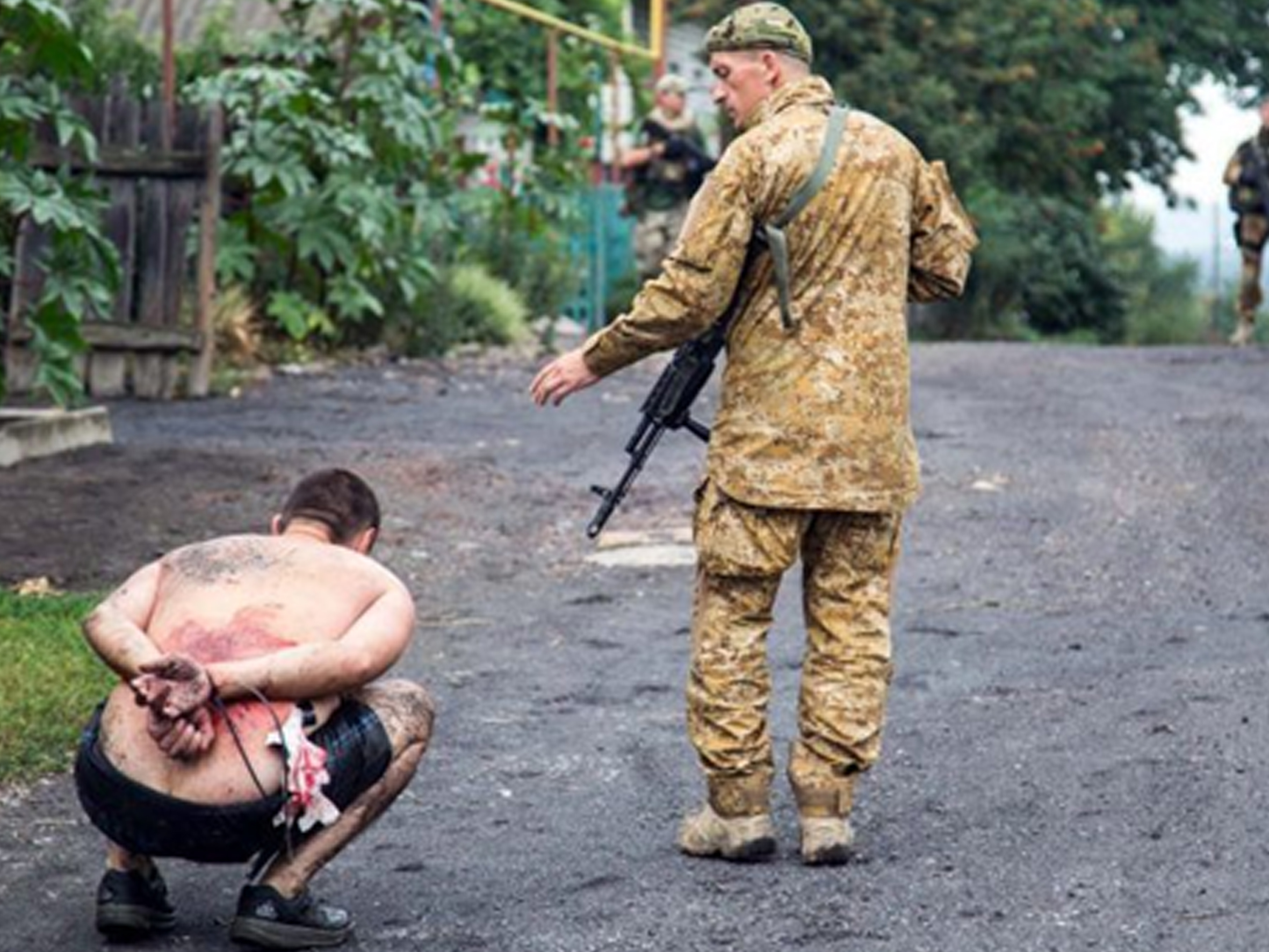 Conclusion
Regardless of a solid international legal framework which has been in effect for decades to prohibit the use of torture, it remains prevalent around the world. Torture is extremely cruel, neither just nor lawful. Torture is a most horrendous crime, inexcusable, and its prevention, therefore, jus cogens. GICJ strongly believes that States can do better and do more to protect all their citizens against torture, cruel, inhuman, and degrading treatment or punishment. Today is the day to abolish torture in all its forms. GICJ stands in solid solidarity with victims and survivors of torture. We believe in the complete eradication of the use of torture; the compensation of victims as well as their families, and accountability for perpetrators, regardless of their positions of power. The international community must take a stand against torture, and hold the very nations and governments that practice it to account, while calling for the empowerment of their victims through appropriate recourse, compensation, justice and other effective remedies.
***
Justice, Human rights, Geneva, geneva4justice, GICJ, Geneva International Centre For Justice