Iraq- Attacks and disappearances involving the Ministry of Higher Education Personnel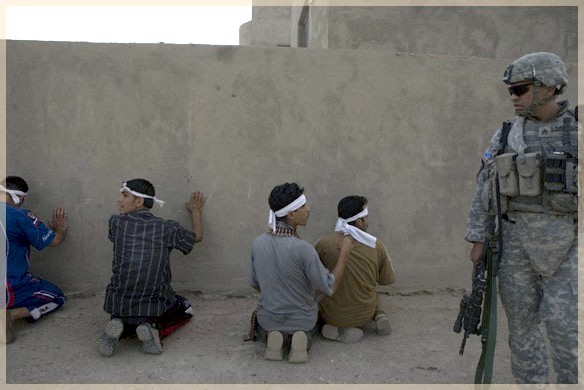 Geneva International Centre for Justice sent an urgent appeal to the Working Group on Enforced or Involuntary Disappearances and to the Office of the United Nations High Commissioner for Human Rights urging them to take the necessary measures to address and put an immediate end to the continued violence and violent attacks taking place in Iraq against the academics and academics institutions. The appeal came after the discovery of a mass grave in Baghdad on October 2012, believed to belong to the staff of the Department mission of the Ministry of Higher Education and Scientific Research who disappeared in 2006. In its urgent appeal on 30 November 2012, GICJ further requested that the Working Group and the Office of the High Commissioner makes any and all attempts in order for an investigation to be conducted by an independent international body. Additionally, it is imperative that an urgent visit be made to Iraq and an official report to the Human Rights Council prepared regarding this serious situation.
On 14 November 2006, paramilitary gunmen disguised as Iraqi National Police commanders raided a building belonging to the Ministry of Higher Education in Baghdad's Karrada district. They arrested approximately 100 members of staff from two departments and around 50 visitors, according to lists compiled by the Minister of Education.

The raid took place in broad daylight, 1km from the Green Zone, in an area that contained several high-security compounds, including the department where passports are issued. This is said to be a well-protected area with a heavy presence of Iraqi troops and several checkpoints. The paramilitary force estimated that between 50 and 100 arrived in a fleet of some 20-30 camouflaged pickup trucks used by the Interior Ministry and rapidly established a cordon of the area. They stated that they were from an anti-corruption unit and were carrying out arrests. The paramilitaries made their arrests according to lists, confirming the identities of those present by their ID cards, then handcuffed and blindfolded the detainees and put them into the backs of pickup trucks and into two larger vehicles.

The paramilitaries then made their exit through heavy traffic without opposition, despite the reported presence of a regular police vehicle. The Iraqi government quickly declared that the number of detainees was far lower (18 guards, 16 members of staff and five visitors) and by Wednesday November 15th claimed that all of the detainees had been released after a series of police raids. 
In the following days several statements were announced by prominent figures of the Iraqi government:

According to one report, an Interior Ministry spokesman claimed the senior police commanders 'should be held responsible'.
Prime Minister Maliki declared that this was not a case of terrorism, but a dispute The Education Ministry insisted that both Sunnis and Shiites were among those illegally detained.
By 16 November 2006 the Education Minister stated that around 70 of 150 detainees had been released and reported that some of those released had been tortured (some legs and hands had been broken) and there were allegations that others had been killed.
On 17 November Mowaffak Rubiae, the National Security Advisor, stated that all of the detainees had been released, although an Interior Ministry spokesmen claimed that all of the Education Ministry personnel had been released but some of the visitors detained were still missing.
One of the detainees, who refused to reveal his actual name, said that his arm had been broken while in detention. He also described seeing three security guards suffocated to death and hearing a number of senior academics who had been put in a separate area screaming in agony. According to the witness, their cries were then cut off abruptly.

The witness also stated that his captors had simply dragged him and others from the building where they were held, put them back into trucks and dumped them at various locations around Baghdad. His account is confirmed by earlier reports, which stated that those released had been blindfolded and deposited in various parts of Baghdad.
Five more detainees were reportedly released on 17 November. They had been tortured.
On 18 November the Education Ministry continued to insist that 66 people were still missing.
The Interior Ministry spokesman said that all of the detainees had been released and the matter was now closed.
On 19 November a further four detainees were released, who reported seeing one Ministry official, Hamid al-Jouani, killed.
The above description of events was drawn from credible sources on the ground and government statements as well as eyewitness testimonies.
It is clear that the raid on the Interior Ministry was carried out as a complex military operation requiring detailed intelligence, careful preparation, and extensive training.
It is very difficult to believe that any other force other than those officially sanctioned could have been responsible for such a daring assault in mid daylight in one of Baghdad's most secure areas. It is equally unlikely that any forces apart from those under the Interior Ministry were capable of obtaining and utilizing a fleet of Interior Ministry camouflage pickup trucks.
Justice, Human rights, Geneva, geneva4justice, GICJ, Geneva International Centre For Justice
---
Documenting and reporting human rights violations in Iraq
| | | | | | | |
| --- | --- | --- | --- | --- | --- | --- |
| | Executions | | Human Rights Violations in the context of fight against terrorism | | Peaceful protests | |
| | | | | | | |
| | | | | | | |
| | | | | | | |
| | | | | | | |
| | | | | | | |
| | | | | | | |