By Farah Caïdi / GICJ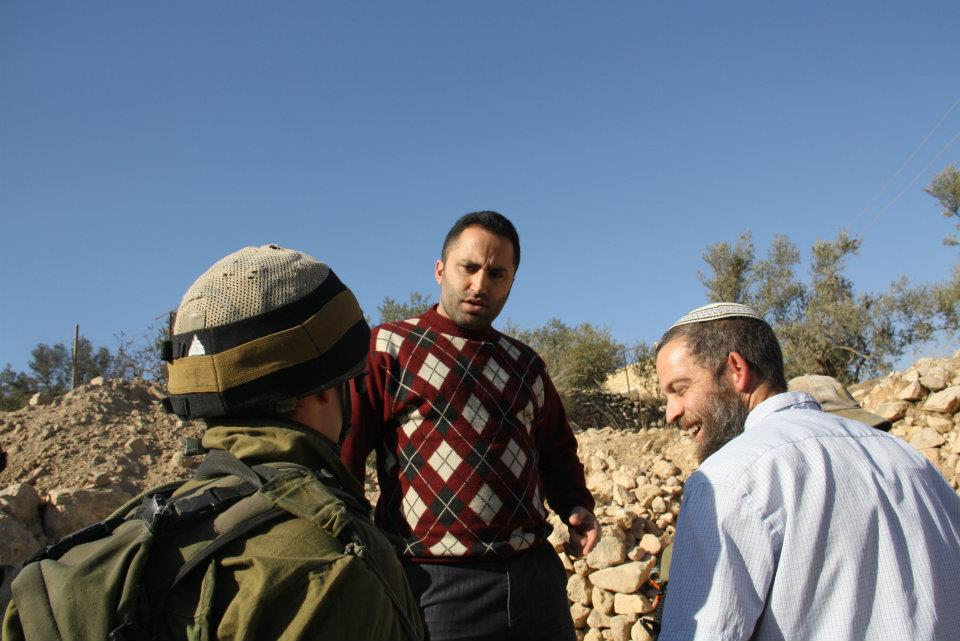 "If they can do this to me, someone well connected with lawyers and the international community, I do not want to think about what they will do to the other people living in Hebron … I think dark times are ahead."
Issa Amro is a long time Human Rights Defender in Hebron, the founder of "Youth Against Settlement", an NGO that aims at strengthening the local community in peacefully defending their rights, especially against settlers and reporting human rights violations on the ground. 
Issa was nominated by the OHCHR in 2010 as the "human rights defender of the year in Palestine". His work is recognised and respected. As a result of his constant and outspoken activism, he is a regular target of the Israeli forces. He is regularly arrested on derisory grounds, for example posting videos on social media of a conversation between him and an israeli soldier threatening him. His house, which is also the headquarters of Youth Against Settlement, was declared a closed military zone at the end of October. As a result, the area is closed to anyone not allowed by the military. Issa Amro had to leave his home on the 19th November 2022, fearing for his life even if he was allowed in. After he left, settlers raided his house. This raid took place in the context of a religious celebration in Hebron that caused an outburst of violence from settlers harming multiple Palestinians, their houses, and shops. 
Speaking in cooperation with GICJ at the Human Rights Council in 2013, he testified how he was arrested 20 times in 2012 for his peaceful methods. Since then, many press releases have been issued by different UN experts each time alerting on Issa Amro's worrying condition and the dangerous and unacceptable reprisals and intimidations campaign led against him. 
Geneva International Centre for Justice (GICJ) would like to send all its support to Issa Amro and all Palestinians in Hebron, victims of violence during the Chayei Sarah celebration. We reiterate that the closing of his organisation by a military order is significant in the dangerous trend by Israeli authorities to suppress any voice of Palestinian civil society. It echoes the closure of the 6 human rights NGOs and their designation as terrorist organisations, the crackdown on Palestinian journalists and anyone speaking up.  
---
Palestine, Hebron, Issa Amro, settlers violence, Youth Against Settlement, Geneva International Centre for Justice