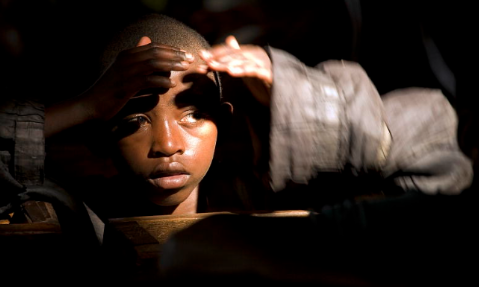 By Juanita Beltran and Kiyana Newell / GICJ
Introduction
On the 14th of March 2023, the Special Rapporteur on the Promotion and Protection of Human Rights and Fundamental Freedoms While Countering Terrorism hosted a side event addressing the situation of all persons detained in North-East Syria. The panellists discussed the life-long detentions detainees face without due process, arbitrary detentions that are based on speculation of association with ISIS and Daesh, and the challenges of those who cannot be subject to repatriations. 
Men and boys face gender discrimination and violence because Kurdish de facto authorities believe they pose a security threat. Boys aged between 10 and 13 are taken from their mothers within the camp and put in another camp location. In most cases, mothers have not seen or heard about their sons in years. Men and boys are less likely to be repatriated compared to women and girls. The conditions where the boys and men are locked up within the detentions and camps are "entering the threshold of torture" said the Special Rapporteur.
Solutions to these human rights violations pose a significant challenge because of geopolitical conflict, lack of resources and commitment from the international community. 
Background
Approximately 65,000 men, women, and children have been detained in various camps, prisons, and rehabilitation centres within the North-East region of Syria since the battle of Baghouz in 2019. 42,000 detainees are foreigners, 60 percent are children, and 30 percent are children under 5. There is no screening process from the de facto authorities, and terms used to address the detainees are children of ISIS or Brides of ISIS to further their narrative of them being a security threat. This results in arbitrary detainments and no ability to refute these claims.
In the Special Rapporteur's report, facility conditions were a significant concern. There were reports of overfilled latrines, makeshift structures, and lack of sanitation and hygiene, causing sickness with viral diseases. Furthermore, access to medicine and healthcare is non-existent for the detainees. Additionally, underfunded organisations provided food and essential non-food items, resulting in a lack of resources for overfilled detentions.
Challenges
Many of the challenges addressed by the panellists linked the use of law to find long lasting solutions. Theo Boutruche traced this question back to the risk assessment of the victims. He highlighted the need to act with nuance and flexible solutions in a case-by-case assessment. Another issue raised by Katherine Cornett was the citizenship deprivation for numerous children, women and men victims of arbitrary detention. She outlined the legal limbo in which especially children are placed in as a result of collective punishments by beliefs or descent of their parents. Furthermore, the special rapporteur raised awareness of all the victims that have so far not been repatriated due to the lack of willingness of the state parties. Therefore some don't get screening or are identified. She remarked that leaving prisoners without due process is a threat to democracy and the fight against terrorism.
Geneva International Centre for Justice (GICJ) commends the panel organised by the UN Special Rapporteur. Nevertheless, we remain concerned by the lack of political willingness of different state parties who have not enacted the corresponding legal process to repatriate their citizens, especially children, to their homeland. Not addressing legal loopholes only perpetuates the appalling situation thousands of people endure in the rehabilitation facilities. We call on all authorities to take the necessary measures in order to undertake a case-by-case assessment before it is too late.
---
#Geneva_international_Centre_for_Justice #GICJ #Geneva4Justice #Repatriation #Children #Counterterrorism #NortheastSyria #UN #HRC52 #SpecialRapporteur #HumanRights