20.12.2018
By: Mutua K. Kobia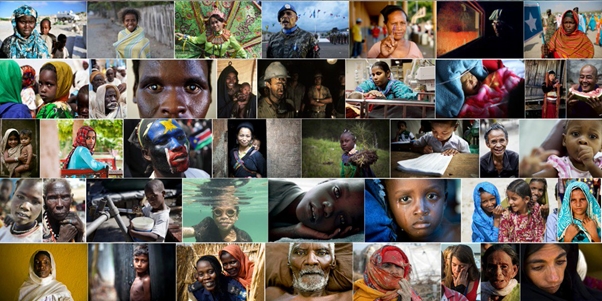 International Human Solidarity Day is

:

•    a day to celebrate our unity in diversity;

•    a day to remind governments to respect their commitments to international agreements;
•    a day to raise public awareness of the importance of solidarity;
•    a day to encourage debate on the ways to promote solidarity for the achievement of the Sustainable Development Goals including poverty eradication;
•    a day of action to encourage new initiatives for poverty eradication.
BACKGROUND
On 22 December 2005, the General Assembly adopted Resolution 60/209, "Implementation of the first United Nations Decade for the Eradication of Poverty (1997-2006)" that proclaims 20 December of each year as 'International Human Solidarity Day'. The decision was made under the section, "Specific initiatives in the fight against poverty". This section specifically recalls the Millennium Declaration where Heads of State and Government recognized solidarity as an essential and universal value that underlies international relations in the twenty-first century. Moreover, international human solidarity is in keeping with the spirit and aim of the UN Charter that asserts that in order to maintain international peace and security effective collective measures must be taken for the prevention and removal of threats to peace, for the suppression of acts of aggression or other breaches of the peace, and to bring peaceful means.
World Conference on Human Rights
The UN Commission on Human Rights adopted Human Rights Resolution 2005/55, "Human rights and international solidarity", which recalls the World Conference on Human Rights (hereafter, World Conference) that was held in June 1993 in Vienna, Austria. At the World Conference, States pledged to "cooperate with each other in ensuring development and eliminating obstacles to development". Additionally, they called on the international community to promote effective international cooperation in order to realize the right to development and eliminate obstacles to development.
Furthermore, the interdependence between democracy, development and human rights was finally recognized. This paved the way for future cooperation by international organizations and national agencies to promote all human rights, including the right to development.
In what was meant to be a common plan to strengthen human rights work across the globe, about 7,000 participants including academics, treaty bodies, national institutions and representatives of more than 800 non-governmental organizations (NGOs), over sixty percent at the grass-roots level, gathered at the World Conference. During the World Conference 171 states adopted the Vienna Declaration and Programme of Action.1
Vienna Declaration and Programme of Action
Mr. Ibrahima Fall, the Secretary-General of the World Conference, said that the Vienna Declaration provides the international community with a new "framework of planning, dialogue and cooperation" that will enable a holistic approach to promoting human rights and will involve actors at all levels – international, national and local.2 Then Secretary-General Boutros Boutros-Ghali told delegates that by adopting the Vienna Declaration the international community had renewed its commitment to the promotion and protection of human rights.3
However, even with commitments, concrete efforts, measures, and political will must be enacted as well as monitoring and holding accountable the states that made these commitments. Regrettably, many states have failed in this aspect. In large part, this is due to lack of implementation, political will, and international solidarity.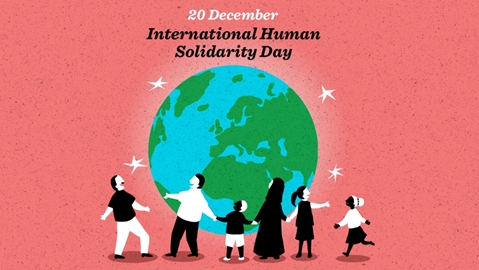 INTERNATIONAL SOLIDARITY
The Draft Declaration on the Right to International Solidarity under Article 1, defines international solidarity as the "expression of a spirit of unity among individuals, peoples, States and international organizations, encompassing the union of interests, purposes and actions and the recognition of different needs and rights to achieve common goals". Article 2 of the Declaration elaborates further in that international solidarity consists of:
'preventive solidarity', which is characterized by collective actions to safeguard and ensure the fulfilment of all human rights;
'reactive solidarity', the collective actions of the international community to respond in compliance with international human rights law to negative impacts of armed conflict, epidemic disease and health emergencies, and natural disasters with the goal of alleviating human suffering and further damages; and,
'international cooperation', in that states in a position to provide international assistance should do so in compliance with international law and international human rights law in order to contribute to the fulfilment of human rights in other States.
The Draft Declaration on the right to international solidarity is meant to create an enabling environment for the prevention of and removal of causes of inequalities and inequities, and structural obstacles and factors that generates and perpetuates poverty and worldwide inequality. It also brings about trust and mutual respect between States and non-State actors to foster peace and security, development and human rights while promoting a social and international order for the realization and fulfilment of all human rights and fundamental freedoms. The Draft Declaration also asserts that the right to international solidarity is a human right.
"Affirming that international solidarity is a broad principle encompassing, but not limited to, sustainability and responsibility in international relations, the peaceful coexistence of all members of the international community, accountability of States to each other and to their respective citizens, organizations, constituents and stakeholders, equal partnerships and the equitable sharing of benefits and burdens, according to the principle of common but differentiated responsibilities" – Draft Declaration on the Right to International Solidarity
Solidarity in tackling human rights issues
In Human Rights Resolution (2005/55), "Human rights and international solidarity", states pledged to cooperate among themselves to ensure development and the elimination of obstacles to development. They also stressed that "the international community should promote effective international cooperation" to attain and fulfil the right to development and eliminate the obstacles to development.
The Human Rights Resolution also states that effective international cooperation is crucial to provide the means and facilities toward promoting rapid development of developing countries. Furthermore, to further reiterate the essential aspect of international cooperation Article 2 of International Covenant on Economic Social and Cultural rights (ICESCR) calls on states party to the Covenant to undertake steps through international assistance and cooperation to achieve progressively the full realization of rights recognized in the Covenant.

[Photo source: un.org]
The 2005 Resolution also reaffirms that the widening gap between economically developed and developing countries is unsustainable thus impeding the realization of human rights. It goes on to say that it is imperative that every nation should make the maximum effort to close this gap.
In light of this it should be noted that there is a global inequality crisis where the gap between the richest people in society and the rest of the global population is increasing. According to Oxfam this crisis is characterized by the situation whereby "just eight men own the same wealth as the poorest 3.5 billion people".4
"combatting inequality isn't about being the wealthiest country or the one with the biggest economy. It's about having the political will to pass and to put into practice the policies that will narrow the gap between the ultra-rich and the poor". Matthew Martin – Director of Development Finance International
The identified gap is not only between nations but also between the global population thus warranting global solutions. Poverty is an interrelated issue and global inequalities do not only concern economic aspects but also adversely affects other human rights issues such as health and education. Development finance institutions, including Oxfam, and others believe inequality is not inevitable and that the inequality gap, especially within nations, can shrink and be eliminated by governments and in particular through political will. On a global scale, international solidarity and commitments by governments can achieve the same.
"Like slavery and apartheid, poverty is not natural. It is man-made and it can be overcome and eradicated by the actions of human beings. Overcoming poverty is not a gesture of charity. It is an act of justice… Sometimes it falls upon a generation to be great. You can be that great generation. Let your greatness blossom." – Nelson Mandela
Independent Expert on human rights and solidarity - Obiora Chinedu Okafor
The current Independent Expert (IE) on 'human rights and international solidarity' is Obiora Chinedu Okafor who assumed this position in August 2017. The mandate of the IE includes developing further guidelines, standards, norms, and principles related to the right to international solidarity. In so doing, the IE seeks cooperation and contributions from all States, United Nations agencies, other relevant international organizations, and non-governmental organisations.5
In his most recent report (A/73/206) to the General Assembly (2018) the main focus was human rights-based international solidarity in the context of migration. This is a timely topic especially considering that the world is currently experiencing significant challenges regarding migration and its root causes.
For victims seeking refuge there are several international instruments that protect their human rights through various actions including solidarity. Human solidarity is mentioned throughout international humanitarian law as well as in the preamble to the Convention relating to the Status of Refugees and is reflected in the Geneva Conventions relating to the protection of victims of international armed conflicts.
In his report the IE also focuses on "Positive expressions of human rights-based international solidarity in the context of global migration". He highlights that civil society customary practices are some of the most important positive expressions of human rights-based international solidarity. In the context of global migration he provides examples such as vessels belonging to humanitarian and other groups who patrol large bodies of water to rescue irregular migrants who are at the risk of death by drowning, facilitate their safety and well-being (e.g. providing sanctuary) into a given country, organize protests and "national days of solidarity" in support of such migrants, speaking out in the media, as well as providing other basic provisions including legal assistance among others.
International solidarity is not an act of charity: It is an act of unity between allies fighting on different terrains toward the same objective. The foremost of these objectives is to aid the development of humanity to the highest level possible. - Samora Machel (First president of independent Mozambique)

GICJ POSITION
International human solidarity reflects the spirit of the UN Charter and the very concept of building an international community for the greater good. It is an essential element toward tackling many of the serious challenges that we face as a species on this planet. Some of the most serious threats to humanity and the globe itself are on an international scale to varying degrees - Climate change, poverty, modern day slavery, and terrorism are just some examples among several others.
"Global problems require collective solutions" – Geneva International Centre for Justice (GICJ) believes that international human solidarity is necessary to alleviate these devastating issues, prevent future atrocities, and to bring justice for the victims.
On this day GICJ reminds all states of their primary duty to realize the right to international solidarity and their commitments to eradicate extreme poverty, alleviate inequalities and prevent obstacles toward sustainable development, and tackle climate change. GICJ also calls for solidarity between all states, international and non-governmental organisations, and within the Human Rights Council and its Special Procedures.


1. https://www.ohchr.org/en/aboutus/pages/viennawc.aspx
2. https://www.ohchr.org/Documents/AboutUs/WC1993_statements/Statement_closing_vienna25June93_Fall_en.pdf
3. https://www.ohchr.org/en/aboutus/pages/viennawc.aspx
4. "The Commitment to Reducing Inequality Index". Oxfam, 2017. https://oxfamilibrary.openrepository.com/bitstream/handle/10546/620316/rr-commitment-reduce-inequality-index-170717-en.pdf;jsessionid=2AD55F2AF044B608C913641379C238BD?sequence=31
5. https://ijrcenter.org/un-special-procedures/independent-expert-on-human-rights-and-international-solidarity/#MANDATE_OF_THE_INDEPENDENT_EXPERTON_HUMAN_RIGHTS_AND_INTERNATIONAL_SOLIDARITY
#solidarityday #internationalsolidarity #humansolidarity #humanrights #Geneva #geneva4justice #gicj
---
International Days of Remembrance articles by GICJ: