Press Release: New disturbing reports of human rights violations in Mosul


Mosul

Since 6th October 2016, GICJ has written several letters to the UN Office of the High Commissioner, to express grave concern about the military operation in the city of Mosul, warning that such an operation could cause a massive humanitarian catastrophe. Yet the operation went ahead, and in June 2017, it is clear that this prediction has turned out to be sadly accurate. What's more, the scale of destruction and loss of human life is even more disastrous than in previous operations, such as those of Ramadi, Tikrit, Amerli and Fallujah, due to the increasing use of destructive weapons, and the sheer size and number of inhabitants in this city.


Civilian Casualties

The US military has recently stated that the coalition attacks on ISIS targets in Syria and Iraq have killed more than 480 civilians since mid-2014. Yet this tally is far below those of outside monitors - such as Airwars, a London-based organisation made up of journalists and researchers that carefully tracks civilian deaths in Syria and Iraq, which has estimated that more than 3,800 civilians have been killed since the US-led international coalition began its operation in August 2014.

On Saturday 3rd June, it was also widely reported that US and Iraqi forces used toxic white phosphorus over ISIS-held districts of Mosul. This is confirmed by horrifying evidence obtained by a Kurdish TV crew, who were live streaming in west Mosul when the incendiary munitions hit a dense neighbourhood said to have over 180,000 inhabitants.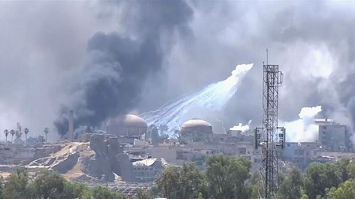 This rising civilian death toll, and the devastating injuries being caused by airstrikes, are contrary to a statement made on 26 May 2017 by the UN High Commissioner for Human Rights, who insisted that "just because ISIL holds an area does not mean less care can be taken. Civilians should always be protected, whether they are in areas controlled by ISIL or by any other party."

As such, GICJ reiterates its call for the Iraqi government and its allies to prioritise the security and safety of civilians while countering terrorism and, therefore, immediately halt indiscriminate bombing and shelling of civilian-inhabited areas.


War Crimes

The grave crimes against humanity and war crimes committed by the Iraqi security forces and their affiliated militias have been documented carefully by GICJ during the "liberation" battle of Mosul. As a result of the testimonies we have received, including many cases of arbitrary arrest, enforced disappearances, torture, and summary executions, GICJ has repeatedly called on the United Nations to conduct independent investigations into the abuses committed by the Iraqi governmental forces, and to pressure the Iraqi government to hold the perpetrators accountable.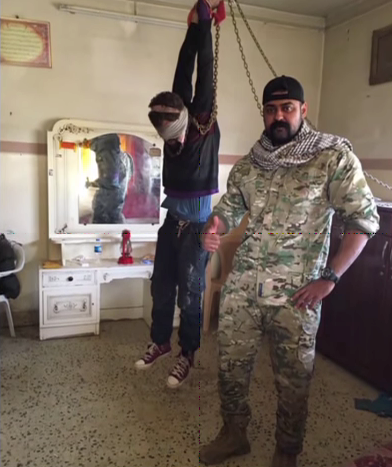 On 30 May 2017, Geneva International Centre for Justice addressed a letter to the High Commissioner of Human Rights providing evidence of the violations committed by the Iraqi government troops and police units, while fighting ISIS, and "liberating" besieged cities.The information contained in the letter referred to the photos and videos taken by Ali Arkady, an Iraqi photojournalist, who was with the Iraqi Emergency Response Division (ERD) for months. The incriminating footages show the Iraqi soldiers beating and threatening innocent men, arbitrarily executing a handcuffed prisoner, using sadistic torture techniques – which often lead to death – tying men to the ceiling by the wrists, and electrocuting prisoners.

The disturbing images and videos recorded by the photojournalist are a further confirmation of the brutality of the Iraqi army, which Geneva International Centre for Justice (GICJ) has been warning about since the beginning of the "liberation" campaign of Mosul as well as during all previous military operations.

Therefore, GICJ reiterates its call to dissolve all militias in Iraq, including al/Hashd al/Shaabi and for relevant UN bodies to open an investigation into allegations of human rights abuses by the Iraqi government, and its forces, with a view to provide answers to families and hold those accountable responsible for their actions. GICJ also urges the international community to undertake all measures to ensure that Iraq abides by its obligations, and ends its human rights abuses, once and for all.


النص بالعربية: هنا
---
Links to relevant GICJ press releases and appeals: