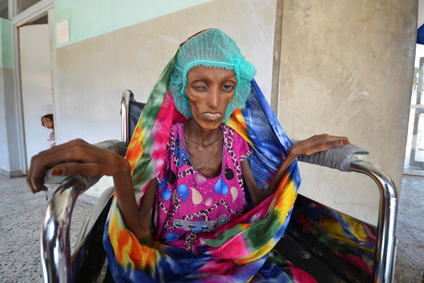 Photo 1. Saida Afmad Baghili on wheelchair in the Al Thawra hospital, Yemen, 25 October 2016
Yemen has always been among the poorest countries in the world and has always faced challenged linked to extreme poverty and food insecurity, but the outbreak of the conflict between the internationally recognized Government of Yemen and armed Houthi rebels in September 2014 marked the beginning of an unprecedented humanitarian crisis worsened by the famine and the shortage of food supplies. While the diplomatic impasse is hindering the achievement of peaceful settlements, millions of people continue to die of starvation and for the lack of drinkable water and sanitation.
One of the worst examples of the devastating impact and consequences of the famine is the case of 18-year-old Saida Ahmad Baghili. Coming from a poor region and an indigent family, Saida always suffered for the lack of appropriate and nutritious food, but the escalation of the conflict and the subsequent famine further exacerbated her conditions. Saida's family lived in a disadvantaged area outside the city of Hodoeida and, due to the scarce economic resources, the girl only survived almost only on a liquid diet.
The lack of solid nutrients caused a dramatic plunge in her body weight and the chronic malnutrition damaged her throat, making it almost impossible for her to eat. Furthermore, her bones were particularly fragile because of her stunted growth and, despite the cures, they will never return to normal. Due to the gravity of her conditions, Saida was hospitalized in October 2016 at the Al Thawra hospital of Hodeida, where she received the needed treatment and was provided with the adequate nutrients.
After months in the hospital, Saida has made remarkable improvements, but the severity of her conditions and of the situation will likely leave indelible marks on her body and on her mind.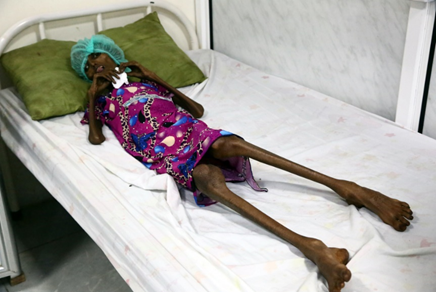 Photo 2. Saida Ahmad Baghili in a bed of the Al Thawra hospital, Yemen, 25 October 2016
Unfortunately, Saida's story is not the only case of starvation, malnutrition and lack of adequate medical care on Yemen. At the beginning of 2017, more than four on five Yemenis needed some type of humanitarian assistance, 28 million people were short of food, 17 million were food insecure, and 14.4 million had no access to drinking water and sanitation . In fact, water and sanitation infrastructures have been destroyed by the conflict, restrictions on imports have caused a water and fuel shortage and dangerously hindered access to health care and functioning hospitals. The crumbling medical apparatus and the health conditions of millions of children have been further challenged by the cholera outbreak started on October 2006. Furthermore, since the beginning of the conflict, 7,600 people have been killed, 42,000 injured, over 2 million people are internally displaced, and more than 180,000 civilians have fled the country.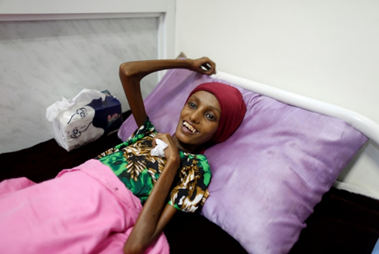 Photo 3. Saida Ahmad Baghili after few months of treatment in the Al Thawra hospital, Yemen, 6 December 2016 
---
1. Yemen conflict: a devastating toll for children, UNICEF, available at https://www.unicef.org/infobycountry/yemen_85651.html