73rd Session of the Committee on the Economic, Social and Cultural Rights 
Review of People's Republic of China - Third Review
15 and 16 February 2023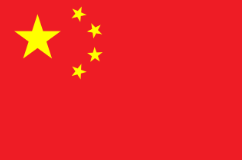 By Khoa Doan / GICJ
Executive Summary 
On the 15th and 16th of January 2023, a high-level Chinese delegation participated in the third review of its implementation of the International Covenant on Economic, Social and Cultural Rights (ICESCR). China submitted its country report in December 2019. The report is a comprehensive reflection of China's policies, practices and achievements in promoting and protecting economic, social and cultural rights since the last review. In addition, the Chinese government submitted detailed replies to the Committees' List of Issues on time in March 2022. Efforts were also made to coordinate the Hong Kong SAR and the Macao SAR to draft and submit their respective reports and replies to the List of Issues. 
As part of the interactive dialogue, participating delegations and civil organisations raised several issues, which the People's Republic of China replied to the UN Committee on Economic, Social and Cultural Rights' List of Issues (LOI) in relation to its State party report (E/C.12/CHN/3) currently under review, are, with only a few exceptions, inadequate, misleading, irrelevant and utterly divorced from reality (see (E/C.12/CHN/RQ/3)). 
Unfortunately, since the Committee's previous review of China's implementation of the ICESCR in 2014, the Chinese government deprives citizens of any safe and effective avenues to advocate for their rights under the ICESCR.
Geneva International Centre for Justice (GICJ) urges the People's Republic of China to end all measures and policies which restrict the fundamental human rights of Uyghurs, Kazakhs, and other predominantly Muslim ethnic groups and minority religious practitioners. We call on the Government of China to stop its persecution, intimidation and harassment of human rights lawyers, activists and their families and reinstate the lawyers who were disbarred. Last but not least, China should revise the Sex Reassignment Procedural Management Standards 2017 to eliminate barriers faced by transgender people in accessing gender-affirming surgeries, in particular by repealing the requirements for family consent, being over 20, unmarried and with a clear criminal record.
Background 
The CESCR consists of 18 independent experts who are persons of high moral character and recognised competence in the field of human rights. The CESCR holds two sessions per year: a three-week plenary session and a one-week pre-sessional working group in Geneva, Switzerland. Initially, a State must make a report on its implementation two years after acceding to the ICESCR. Following the initial report, periodic reports are then requested every five years thereafter. In July 2019, the Chairs of the human rights treaty bodies agreed that the Committee would adopt a standard eight-year reporting cycle. The People's Republic of China was first reviewed in April 2005 and in April 2014. 
The Government of China submitted its country report for the third review in December 2019, that including specific information relating to the implementation of Articles 1 to 15 of the ICESCR and any national law or policies taken to implement the ICESCR in accordance with Articles 16 and 17 of the Covenant (E/C.12/2008/2). Taking into account the recommendations made by Special Rapporteurs and treaty body experts, the Committee and civil society organisations delivered reports with a compilation of different human rights issues in China. Concerns were raised about their concern on several issues, such as the poor treatment against human rights lawyers, labour rights, and the right to health in detention centres in Xinjiang and Tibet as well as the limited space for civil society and freedom of expression and academic freedom in Hong Kong.
Interactive Dialogue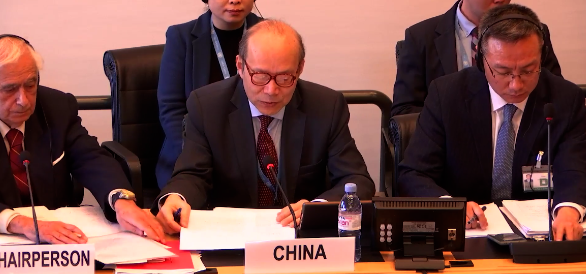 Mr. Chen Xu, the Head of the Delegation of the People's Republic of China, emphasised China's policies, practices and achievements in promoting and protecting economic, social and cultural rights. He listed China's efforts with eight main points, including to 1) optimise the overall planning of the promotion and protection of economic, social and cultural rights; 2) uphold the right to subsistence and the right to development as the foremost basic human rights; 3) implement a people-centred development strategy and secure and improve the people's well-being in the process; 4) the right to health was more adequately protected; 5) bring significant improvement to China's ecological environment; 6) actively protect the right to education and cultural rights; 7) enhance the protection of rights and interests of vulnerable groups; and 8) actively promote international cooperation in the field of economic, social and cultural rights. However, the delegation from the central government confirmed that China still faced multiple problems and challenges, such as a glaringly unbalanced and inadequate development, multiple bottlenecks in high quality development, unresolved stumbling blocks in key reform areas, wide disparities in the income distribution as well as the levels of development between urban and rural areas and among different regions, along with a host of problems facing people in areas (e.g. employment, education, medical services, childcare, elderly care, and housing), not to mention daunting challenges in ecological conservation and environmental protection. 
Ms. Foo Siu-wai, from the delegation of Hong Kong S.A.R., emphasised that the region was back to the right track of "One China, Two Systems" with the double safeguards of the implementation of the National Security Law and an improved electoral system. She said that the Hong Kong government guaranteed the legitimate rights and freedom under the Constitution of the People's Republic of China, the Basic Law and relevant provisions of international covenants. The goals of the government are improving people's livelihood, promoting employment, increasing housing supply, and promoting primary healthcare, public hospital services, healthcare manpower and mental health. Finally, the delegation determined to develop the Guangdong-Hong Kong-Macau Greater Bay Area and the Belt and Road Initiative. 
Mr. Lou Soi Cheong (delegation from Macao S.A.R.) presented that since 2014, the government had carefully examined the Committee's recommendations, focusing on rights and interests of vulnerable groups, elderly people, people with disabilities by enacting several relevant law such as the Law on Preventing and Combating Domestic Violence (2017), Legal System for the Protection of the Rights and Interests of the Elderly (2018), and Tax Incentive for Employment of Persons with Disabilities and the Work Income Subsidy Scheme for Employees with Disabilities (2020). The delegation confirmed that Macao had formulated various action plans to implement various policy objectives, such as the Macao Youth Policy, the Ten-Year Plan for Rehabilitation Services.
The Committee praised the efforts from the central government as well as the governments of Hong Kong S.A.R. and Macao S.A.R. to eliminate poverty and guarantee equality within society. However, the Committee demanded China to reply several issues, including the Lack of Independence and Impartiality of the Judiciary, Intimidation of Lawyers Who Take up Cases of Violations of ESC Rights, Crackdown on Other Minority Religious Groups and Practitioners, Discrimination against LGBTI Persons, and Violence against Women and Human Trafficking.
Independence and Impartiality of the Judiciary 
In CESCR's List of Issues to the State party, the Committee asked, "Please provide information on: (a) The legislative and administrative measures taken to guarantee the full independence and impartiality of the judiciary". In its reply, China stated, "The Constitution stipulates that people's courts and people's procuratorates exercise judicial power independently in accordance with the law". However, this reply is deeply misleading: by deliberate design, the judiciary in China remains neither independent nor impartial, and the Party, rather than taking measures to guarantee judicial independence, has further entrenched its position over the legal system.
Since the last review by the Committee, the Party has taken steps to ensure it controls the judiciary and has explicitly signalled its hostility towards the concept of judicial independence on numerous occasions. For example, in October 2014, the Party's Central Committee held its Fourth Plenum to discuss its vision of "ruling the country according to the law" and issued a Decision addressing some major questions on governing the country according to law, which served as a blueprint for China's legal, judicial, and prosecutorial bodies to enact changes that, in fact, have further undermined the rule of law in China. Most importantly, the decision rejected the concept of an impartial or independent force within China's legal system, and instead re-emphasized the Party's supreme leadership over and above any law, legal or judicial processes. 
In 2017, then-President of the Supreme People's Court Zhou Qiang, rejected the principle of judicial independence in a speech, and similar sentiments have become commonplace among senior Party leaders. The Party's attack on constitutionalism, including judicial independence, was perhaps best showcased in an internal Party document that was leaked to the press, known as "Document Number 9". In the classified document, which was circulated widely among Party elites but later leaked to the press, "constitutional democracy," "independent judiciaries," and "universal values," a synonym for human rights, were singled out as "false ideological trends" to be rejected.
Crackdown on Human Rights Lawyers 
The authorities' control over the professional licences of lawyers and law firms is a major deterrent to lawyers taking on cases which would likely provoke rapid official reprisals. Police and the Ministry of Justice frequently threatened to revoke licences of lawyers defending human rights defenders and politically sensitive cases. The authorities have also sought to pressure law firms to fire such lawyers or refrain from ever hiring them. Many lawyers have faced the very real threat of arbitrary detention, prosecution or even ill-treatment when carrying out their work.
On 9 July 2015, in what is known as the "709 crackdown", nearly 250 lawyers and human rights defenders were unjustly detained, interrogated, and some imprisoned. Those targeted were attempting to work within the national legal system towards delivering China's human rights obligations and commitments.  Wang Quanzhang (王全璋), who prior to his detention defended Falun Gong practitioners and members of a grassroots network promoting government transparency, was one of the lawyers prosecuted. After four years of incommunicado detention, he was sentenced to four and a half years in prison, charged with "subverting of state power".
Prominent human rights lawyers Jiang Tianyong (江天勇) and add Yu Wensheng (余文生) also had their licences revoked.  Both are known for their involvement in high profile human rights defence cases and supported other human rights defenders. Jiang and his family continue to face heavy surveillance after being released from prison in 2019. 
Li Yuhan (李昱函) worked on cases involving freedom of belief and access to government information, and defended lawyers prosecuted during the "709" Crackdown. In October 2017, in her late 60s, she was arrested for "picking quarrels and provoking trouble". She was detained for five years before her trial and is still waiting for a verdict. Her health has deteriorated seriously in detention, and she has suffered three heart attacks. 
Other lawyers, like Sui Muqing, Xie Yanyi, Li Heping and Wen Donghai have had their licences revoked or suspended for defending victims of human rights violations.  The situation continues to be challenging. The government-supervised All China Lawyers Association (ACLA) released the Prohibiting the Hyping Cases in Violations of Rules (中国全国律师协会关于禁止违规炒作案件的规则) in November 2021. Lawyers need to ensure that their actions and speech are not endangering national security.
Crackdown on Other Minority Religious Groups and Practitioners
With respect to Tibet, the authorities' 13th Five-Year Plan for Tibet (2015-2020), which set ambitious state goals for rural transformation, resulted in the relocation of 266,000 Tibetan herders and others in the name of "poverty alleviation," according to official figures. 
Following relocation, officials take elaborate measures to prevent villagers from returning to their original homes, and officials are required by law to demolish the former houses of relocated villagers to prevent them from returning. Authorities have also intensified police presence at the local level and the practice of household visits as part of an ongoing nationwide drive known as the "Fengqiao" or "Maple Bridge experience," partly to stifle discontent around the relocation process.
In an illustrative case, in Wonpo township, Kandze (Ch: Ganzi) prefecture, a Tibetan area within Sichuan province, documented by Human Rights Watch in January 2021, officials forced the former herders to publicly praise the Chinese government's "poverty alleviation" program at the threat of detention and punishment. Protests then broke out in Wonpo. At least seven young Tibetans – including a 16-year-old boy – were sentenced to up to five years in prison for involvement in these peaceful protests. One of them, a 19-year-old Tibetan monk, Tenzin Nyima, died shortly after he was released from prison, following suspected torture.
With respect to Xingjian, the Chinese government has been committing crimes against humanity against Uyghurs and other Turkic Muslims in the northwest region of Xinjiang since 2017, a finding that was also supported by a United Nations report published on August 31, 2022. Xinjiang authorities' "Strike Hard Campaign against Violent Terrorism" has targeted what the Chinese government calls the "ideological virus" of Turkic Muslims—which include what authorities describe as extreme religious dogmas, any non-Han Chinese sense of identity, and relationships with people abroad. Since 2017, the Chinese leadership is responsible for widespread and systematic policies of mass arbitrary detention, torture, enforced disappearances, mass surveillance, cultural and religious persecution, separation of families, forced returns to China, forced labor, and sexual violence and violations of reproductive rights. 
As many as a million people had been wrongfully detained in political education camps, pretrial detention centres, and prisons at the height of the crackdown. While some camp detainees have been released following international pressure, they continue to be subjected to surveillance, control of their movements, and in some cases forced labour. Others remain forcibly disappeared. Past government practice suggests that more "serious" cases are eventually processed in the formal criminal justice system. Based on government documents, Human Rights Watch estimated in September 2022 that a half-million people in Xinjiang remain incarcerated in the region's prisons as part of the Strike Hard Campaign.
Overall, under President Xi Jinping, the Chinese government has adopted an increasingly aggressive "sinicization" program—coercive assimilationist policies—which have led to increasingly severe restrictions on Tibetans' and Uyghurs' cultural and religious practices, and on the use of Tibetan and Uyghur languages in schools. 
Discrimination against LGBTI Persons 
China still lacks a comprehensive anti-discrimination law that protects LGBTI persons and groups in their enjoyment of economic, social and cultural rights, which was mentioned in the Committee's 2014 Concluding Observations on China (para. 14). Large-scale censorship since 2020 shut down numerous online LGBTI groups and social media accounts and has undermined LGBTI activism both online and offline.  LGBTI persons have also been subject to widespread discrimination and deprivation of the right to health. For example, transgender people have faced huge barriers accessing the healthcare system. There is a serious lack of information for transgender people on how to access gender-affirming treatment, stringent pre-conditions to be eligible for gender-affirming surgeries and widespread stigma and discrimination from society, in particular family members. These barriers mean that they have resorted to high-risk behaviours such as self-medication and some have attempted to perform surgery on themselves. Doctors often require transgender people to obtain familial consent as a prerequisite for accessing other types of gender-affirming treatments. 
Transgender people found their pre-existing marginalisation exacerbated by the pandemic and related public health measures and suffered disproportionately. Representatives of LGBTI rights organisations reported receiving a higher volume of calls to their helplines about anxiety and depression amongst transgender people during the pandemic. Further, transgender people interviewed highlighted the range of physical and mental health impacts of interruptions or delays to their gender affirming healthcare during the pandemic.
Violence against Women and Human Trafficking
Despite apparent progress over the past 15 years in making sexual harassment nominally illegal in China, sexual harassment remains commonplace. An academic study from 2021 that reviewed 100 legal cases involving sexual harassment found that victims of sexual harassment were unable to gain significant compensation or redress through litigation, although accused perpetrators were sometimes punished or fired.
The experience of Zhou Xiaoxuan (also known as Xianzi), whose high-profile #MeToo case brought to public awareness the entrenched problem of sexual harassment in the workplace, illuminates the problem. Zhou, then an intern, in 2018 accused a former state-run TV presenter of groping and forcibly kissing her in 2014. However, she lost her court case in 2021 due to "insufficient" evidence. Zhou said the judges did not allow her to present supporting evidence, such as video footage and police notes taken from her parents. Discussion of the landmark case was widely censored on Weibo, China's Twitter-like platform. She also lost her appeal in 2022 because of "insufficient" evidence.
In March 2015, on the eve of International Women's Day, Chinese police in Beijing, Guangzhou, and Hangzhou rounded up at least 10 women's rights activists, who were planning a public event to draw attention to sexual harassment on public transit. Five of them—Wu Rongrong, Li Tingting, Zheng Churan, Wei Tingting, and Wang Man —were later criminally detained on the charge of "picking quarrels and provoking troubles," while the others were let go. The "Feminist Five," as they came to be known, were in the forefront of fighting against workplace discrimination, domestic violence, and advocating for gender equality in higher education and LGBTQI+ rights. They were eventually released but subjected to surveillance and restrictions afterwards.
Position of Geneva International Centre for Justice
Geneva International Centre for Justice (GICJ) calls on the People's Republic of China to take any necessary steps to strengthen the independence and transparency of the Judiciary. We urge the country to amend legislation to combat domestic violence and human trafficking towards women. To conclude, we urge China to guarantee the basic rights for the LGBTI persons and stop discrimination against ethnic minorities and religious groups and Practitioners. 
---
People's Republic of China, Independence and Impartiality of the Judiciary, Human Rights Lawyers, Crackdown on Ethnic Minorities and Religious Groups, Xinjiang, Tibet, Discrimination against LGBTI Persons, Violence against Women and Human Trafficking, Geneva, geneva4justice, GICJ, Geneva International Centre For Justice