By: Beatrice Serra/GICJ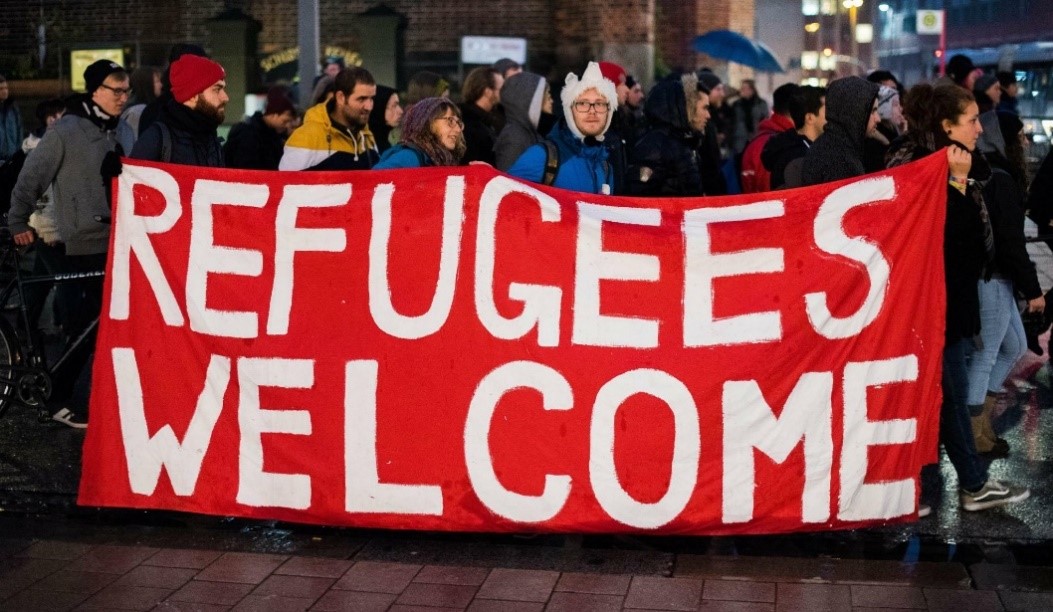 On Wednesday, November 24, at least 27 people, including women and children, were found dead in the cold waters of the English Channel. Although a search and rescue mission saved few people, they arrived too late for many. Motionless bodies on the surface of the water and an empty dinghy were all they found; according to rescue services one person is still missing. The tragedy is believed to be the worst disaster involving migrants crossing the waterway between UK and France to be recorded.
One out of four suspected traffickers allegedly responsible for the hazardous crossing had been arrested. Over the past year, the cooperation between France and UK has led to arrest 1.552 smugglers and the dismantling of 44 smuggling networks.[1]However, much more needs to be done. Smuggling will continue to exist as long as asylum-seekers won't be given a safe legal channel to apply for asylum. Otherwise, the ones who died at sea will be followed by thousand of people whose only fault is looking for better living conditions.
At a time in which Greece criminalize humanitarianism and border enforcement policies fueled by anti-migrant sentiments in Hungary and Poland have been enforced, France and the UK must speak up and take action to promote human rights of migrants and asylum seekers. The blaming game that President Emmanuel Macron and Prime Minister Boris Johnson are playing on each other along with the politicization of migration matters must stop. The lives of thousands of refugee and asylum seekers who flee their home each year and crossing the English Channel to escape from conflict, poverty and destruction must be the priority.
Geneva International Centre for Justice (GICJ) remains committed to the protection of the human rights of all migrants and asylum-seekers. We urge states to take any necessary measures to avoid such tragedies to happen again. France and UK should strengthen their cooperation to stop the flow of migrant in the narrow dangerous waterway. Most importantly, States should build a legal and practical framework through the cooperation of the origin, transit and receiving countries which should create safe legal routes, fight migrant smuggling and human trafficking networks, and assure basic human conditions. In this regard, the adoption of a human security approach to address the root causes of migration flows is crucial.
 Justice, Human rights, Geneva, geneva4justice, GICJ, Geneva International Centre For Justice
---
[1] CNN, https://edition.cnn.com/2021/11/24/europe/france-channel-migrant-deaths-gbr-intl/index.html.