GICJ Launch New version website - 2017
Geneva International Centre for Justice (GICJ) is proud to announce the launch of the new version of the website, which is currently accessible at www.gicj.org.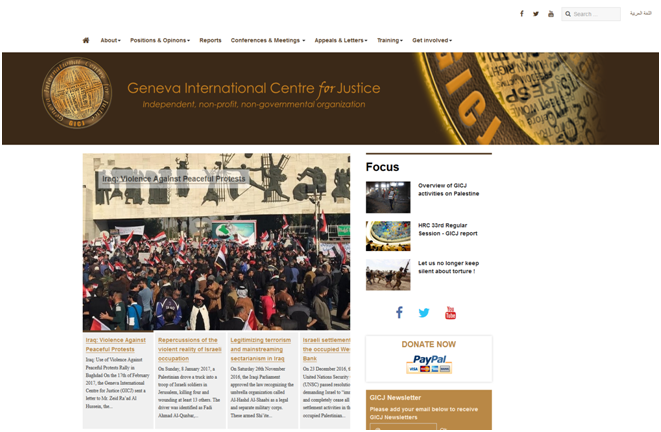 This project is a result of our wish to re-organize our vast work and make it more easily accessible to all. Besides refreshing and updating its look with a brand-new graphic, the new website will in fact be a functional platform that will allow you to easily search through GICJ work, grouped by different areas and topics, in a clear, straightforward manner, and that can easily switch between English and Arabic language.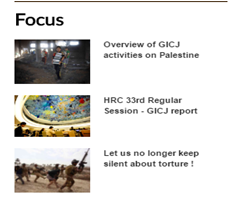 Among the new features of the website, a modern-looking homepage with a drop-down menu will highlight all new contents and publications, including press releases, statements and articles, appeals and letters making it simple to check out our latest work, while a "Focus" side bar will enable you to keep up to date with the hot topics and most pressing matters, dealt with by the organization.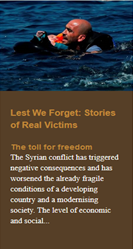 Moreover, the new platform will contain a brand-new feature, "Lest We Forget: Stories of Real Victims", where the stories of  victims of abuses will be shared in order to help raise awareness and consciousness on crimes that, hardly ever, get enough attention. This section is  indeed dear to us, as it intends on reminding everyone that, behind our work, there are real  people who are experiencing tremendous injustices, whose stories are too often untold. 
The new website will also give you easier access to all of our reports, from the most recent to the oldest, and will contain a gallery displaying photos and videos of all our meetings and side-events, including our participation in the Human Rights Council as well as other Treaty Bodies and Conferences. Additionally, it gives you the opportunity to engage in Human Rights Training Courses and provides Internship and volunteer opportunities.

In time, the website will introduce ways of involvement for victims of human rights violations and abuses by enabling them to register their violations directly through this platform, as well as with whoever wishes to engage with us in other ways. We are still in the process of finalizing the new website as some links within articles get re-directed to the old website and are broken.
GICJ hopes you will appreciate its efforts and encourages you to subscribe to the GICJ Newsletter and keep an eye on its Facebook page (facebook.com/GIC4J/), Twitter account (@geneva4justice), and YouTube channel (Geneva4Justice), all available on the new website for a more interactive experience on GICJ activities.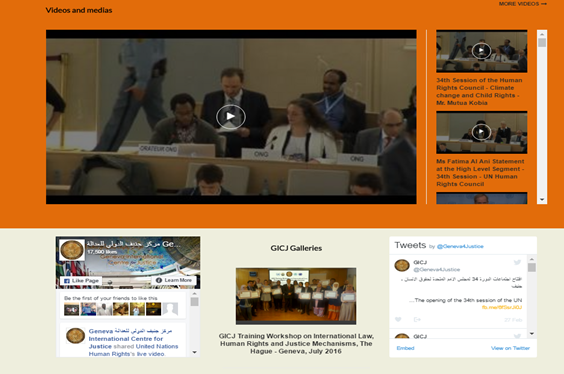 Contributions
GICJ relies on its friends support to cover its basic expenses and keep monitoring the human rights violations. In this regard, donations can easily be made directly via PayPal on the homepage or by Bank Transfer. Details of GICJ Bank account can be found on the "Get Involved – Support us" tab on the website.